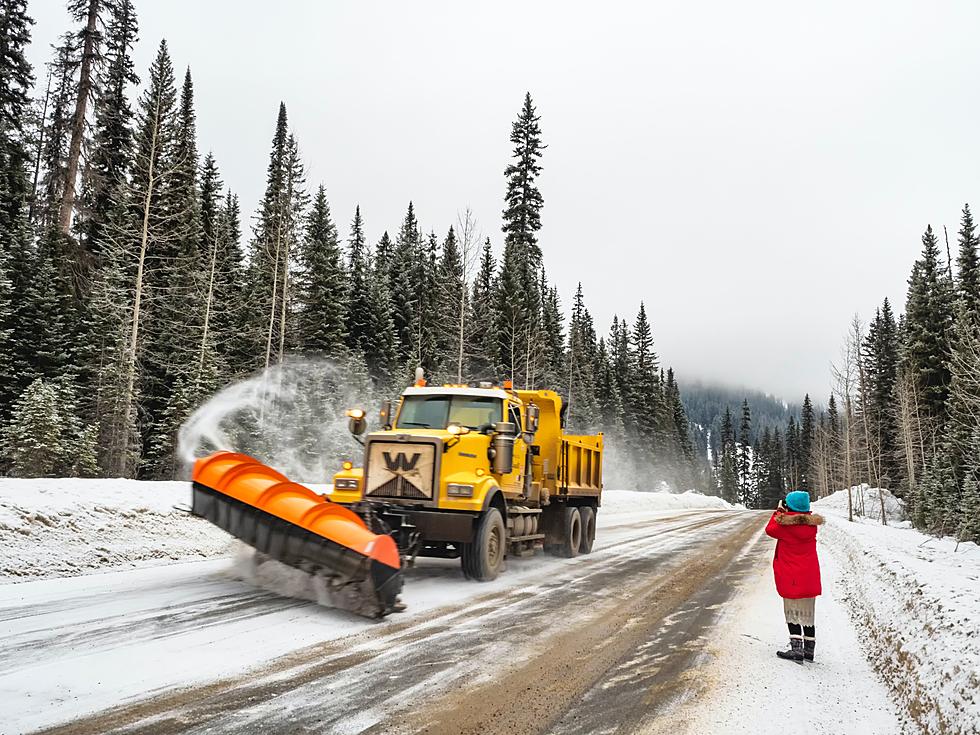 Will Missoula Feel the Pain of Montana Snowplow Driver Shortage?
Photo: Kim Giseok via Unsplash
I'm not sure I've ever thought twice about what goes into keeping the roads cleared when the winter weather hits. It's just always been that it snows, the plows come through, and the roads are good enough to travel. But, as we wait for the first real snow of the season it'll be interesting to see if Missoula is affected by a snowplow driver shortage that appears to be happening nationwide.
Where are all the workers?
It seems like every industry has been affected by a worker shortage lately. And we've really seen it locally with restaurants around Missoula. Just last night, I tried to order pizza using the app on my phone and had multiple items in my cart as I was getting ready to checkout. All of a sudden it kicked me out and said service wasn't available from the store. I tried unsuccessfully to complete my order again before I ended up calling to just place an order over the phone. The person that answered told me they had to shut down online orders because they were shorthanded and overwhelmed. And even if I wanted to place an order for pickup it would be about almost two hours!
Apparently, the snowplow industry is in the same boat.....or plow. If you've ever thought about jumping behind the wheel of a snowplow this might be the time to act. Did you watch Homer Simpson get the fame and fortune that came from his run as Mr. Plow and think to yourself that it could be you someday? A KPAX story has details about how the Montana Department of Transportation is hurting when it comes to finding temporary snowplow drivers this year.
No experience necessary to be a snowplow driver
If it sounds like an interesting way to make some seasonal money this would be a good time to look into it. Because of the need, MDT is hiring with no experience necessary and will train you how to operate trucks and help you get a CDL license.
It's pretty crazy across the country and I've seen some wild stories about the different incentives that states are offering to new hires. I'm not sure exactly where things sit when it comes to MDT needing to fill positions in Missoula. But a quick search of the employment site indeed shows other places in Missoula are hiring snowplow drivers with wages listed from $23-$25 per hour.
Hopefully, the driver shortage won't affect us and we won't notice anything different when it comes to the roads around town. I guess we'll see when the snow starts to fall.
I Bought an Old House in Missoula: It's My First Time Renovating
As with any renovation project, we ran into a few mishaps when we began renovating the 1952 ranch-style home we bought in Missoula, but some of the changes we made were easy and immediately rewarding.
20 Impressive Features at the New and Improved Missoula Airport
Missoula's new airport will include large windows for loved ones to watch planes depart and arrive, and the only escalator on this side of Montana! Plus, a keggerator system for the Coldsmoke Tavern.
20 Montana Distilleries You Have to Visit
The Montana distillery scene is certainly taking off, and with the access to local ingredients, you can feel good about supporting these establishments all across the state. Here are 20 distilleries that are worth a visit.