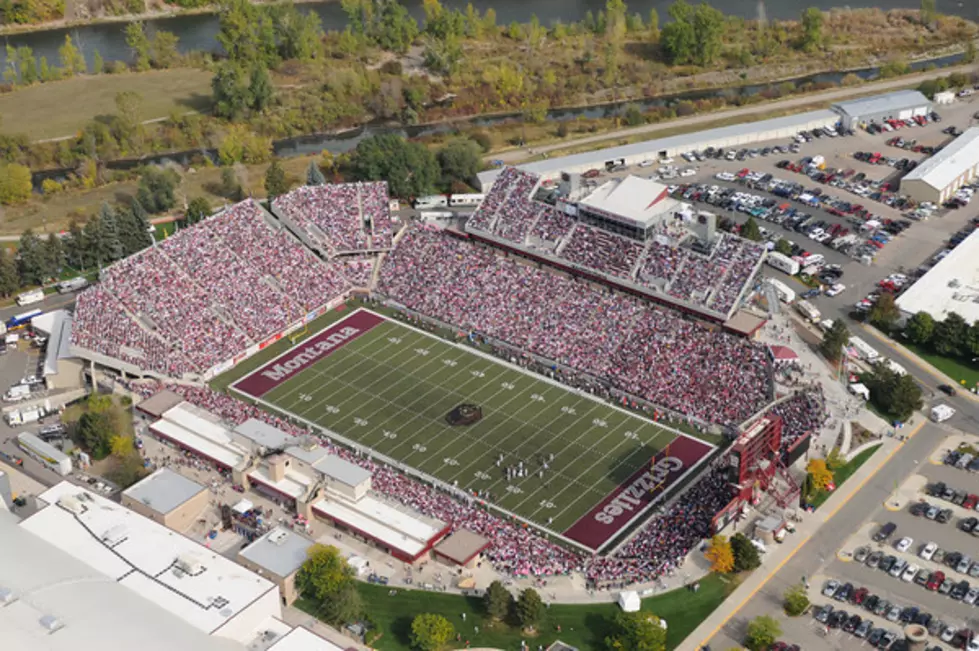 Who Is The G.O.A.T. For Our UM Grizzlies?
Image courtesy of University of Montana Sports Information Dept.
In sports lately it seems like the term G.O.A.T. (Greatest Of All Time) is thrown around a lot. As difficult as it is for me to admit, I think everyone can agree when talking NFL Quarterbacks the G.O.A.T. is Tom Brady from the New England Patriots. When I was at the gym yesterday I was watching a sports show and the athlete was wearing a shirt that said "G.O.A.T of New York", which just made me wonder who is the G.O.A.T. of our Grizzlies?
You could discuss coaches that have lead teams to great records such as Don Read, Mick Dennehy, Joe Glenn, or Bobby Hauck.
Or you could discuss players that have worn the #37 Jersey for the Griz like Todd Ericson, Jason Crebo, Loren Utterback, or Jordan Tripp.
And you cannot forget Dave Dickenson, Tim Hauck, Kroy Biermann, Lex Hilliard, Chase Reynolds, Yohance Humphery, Trumaine Johnson or Tyrone Holmes.
As Griz fans we have been lucky to watch so many stellar athletes, who would you say is the G.O.A.T?