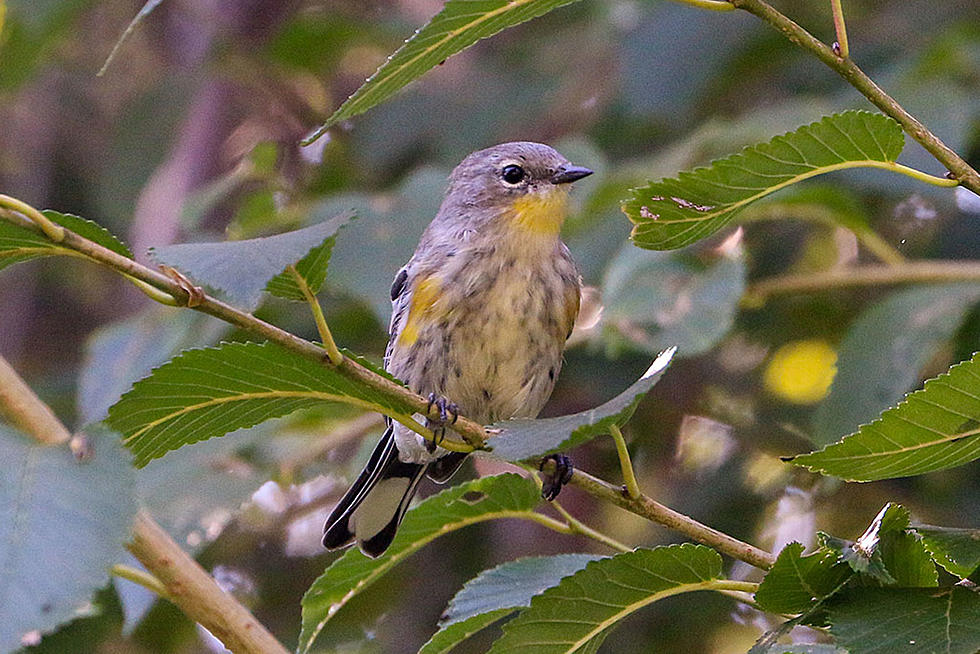 Where Have All the Little Birds Gone?
A Yellow-rumped Warbler in the Bitterroot. (Bob Danley Photo)
One of the last migrating songbirds still in the Bitterroot Valley is the Yellow-rumped Warbler (photo above). Bob Danley of the Bitterroot Outdoor Journal says you will often hear them, but they are hard to see this time of year. They stick around a little longer because they eat berries, along with the diminishing insect population. Their migration route takes them to the southern U.S. and into Mexico.
Bob noted that the Bullock's Oriole's migration takes that little bird to northern Mexico for monsoon season and then the little birds fly to central America for the rest of the winter season.
Butterflies can still be found in Western Montana. The California Tortoiseshell, the Green Comma, Hoary Comma and Mourning Cloak (Montana's State Butterfly) can be found around the still-blooming Rubber Rabbitbrush shrub. But soon, the little fliers will be hibernating in caves or on canyon walls in the valley.
Dragonflies are around in the sunny days and that includes Black Meadowhawks, which have been around since mid-July. They're only an inch long with a two-inch wingspan, and are black with yellow markings. They were first discovered in Germany in 1776 and you can still find them there, too.
On the ground, Bob has been not having much luck seeing fungi. But he is expecting to see the Black Elfin Saddle, which is appropriate for Halloween. It's about 10 inches tall and is gray and black, waxlike and usually has holes in it. It resembles a human brain. (see below) By the way, it's poisonous.
The Bitterroot Outdoor Journal is heard Wednesdays at 7:45 a.m. on 1240 AM KLYQ and at www.klyq.com. And, of course, it's on that free cellphone app. Download it today.
LOOK: Stunning animal photos from around the world
From grazing Tibetan antelope to migrating monarch butterflies, these 50 photos of wildlife around the world capture the staggering grace of the animal kingdom. The forthcoming gallery runs sequentially from air to land to water, and focuses on birds, land mammals, aquatic life, and insects as they work in pairs or groups, or sometimes all on their own.
RANKED: Here are the most popular national parks
To determine the most popular national parks in the United States, 
Stacker
 compiled data from the 
National Park Service
 on the number of recreational visits each site had in 2020. Keep reading to discover the 50 most popular national parks in the United States, in reverse order from #50 to #1. And be sure to check with individuals parks before you visit to find out about ongoing, pandemic-related safety precautions at 
www.nps.gov/coronavirus
.