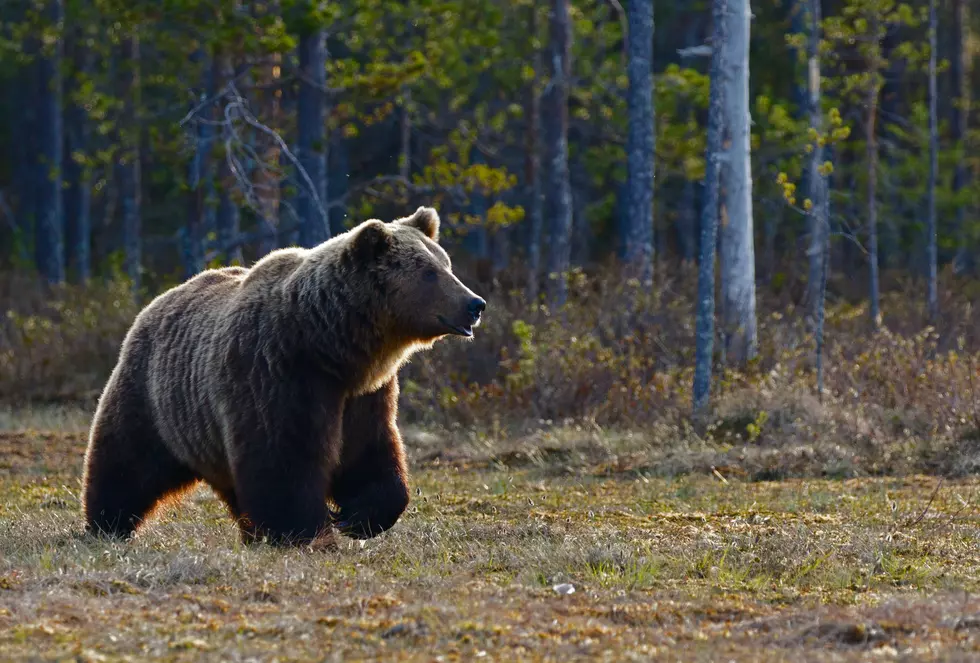 [WATCH] Rare Sighting! 7 Grizzly Bears Frolicking in Montana
Photo by Zdeněk Macháček on Unsplash
A Montana resident shared a video of a once-in-a-lifetime experience. Seven grizzly bears running across a field west of Great Falls.
Timmy Hagen shared the amazing video on his Facebook page. As a person who has seen quite a few grizzly bears in Montana, I can honestly say that I've never seen anything like it.
Grizzly bears generally travel solo. They are not known to travel in groups or herds. If you're lucky, you might see a sow with multiple cubs. That's what makes the video that Hagan filmed so incredible. You most likely won't see anything like it again in your lifetime.
The video below was shared on Monday and was filmed about five miles north of Augusta, Montana, according to the Facebook post.
Nothing to see here, just a herd of 7 grizzly bears hauling ass out in the prairie... 5 miles north of Augusta.
said the caption on Hagan's Facebook post.
Augusta is located just east of Montana's Bob Marshall Wilderness area. The area is known for having a large population of grizzly bears and sightings are fairly common. However, you normally don't see seven grizzly bears running through a field together, which is why the video is so special.
The video isn't too long, and we don't know why the grizzlies were running or what they were running from. It's possible that they were just out enjoying the warm spring weather and wanted to play around a bit.
I got a good laugh from one of the comments on the Facebook post.
You can sure tell it's Montana with that windshield.
Isn't that the truth?
6 Ways To Make Sure You're 'Bear Aware' in Montana
The population of grizzly bears in Montana has grown in recent years. Here's are a few ways to practice being bear aware when you venture into Montana's wilderness.
6 Things We Love About Spring in Montana
Spring in Montana is one of the best times of the year! Here are a few of the best things about spring in Montana.
Top Five Hiking Trails In Montana
Montana's wonderful outdoor scenery is best experienced up close and personal. Here are our favorite hiking trails throughout the entire state.