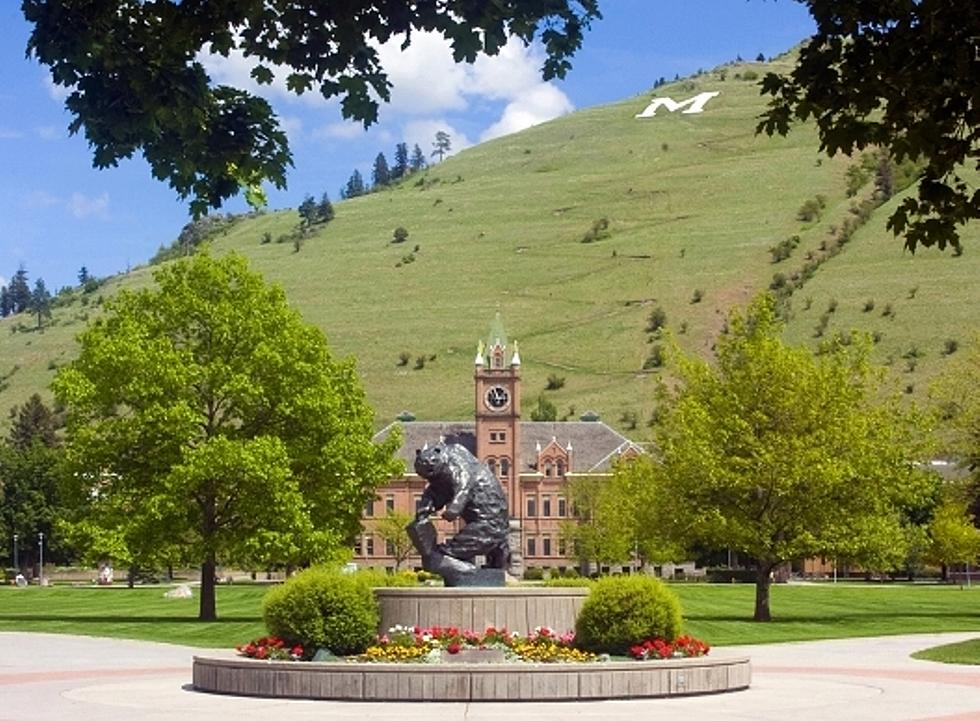 The Latest Improvements to the M Trail in Missoula
Image courtesy of University of Montana
While the views might not be as spectacular right now as they normally are (read smoke),  the M Trail is still one of the most popular in the state.
So, if you haven't hiked it in awhile, you might be pleased with some of the recent upgrades that make it more user-friendly and more durable from an environmental standpoint. It does get used a great deal, after all.
Missoula volunteers recently contributed over 1,125 hours of rehabilitation service work on the University of Montana M Trail. Thanks to their efficient and hard work, the project list for the summer is rapidly being checked off.  Those spearheading the project anticipate that they will finish the summer list with three more sessions. Fall work will involve putting in  more benches and set the stage for more repairs next spring.
One of the most popular trails in Montana, the M Trail rises 620 feet above campus over 3/4 of a mile using 13 switchbacks to reach the 100-foot-high M on Mount Sentinel. Volunteer crews have been doing repairs since summer 2020, including fixing steps, extending switchbacks to more sustainable grades, reducing a few trip hazards and improving water drainage.
All the old wire fence was removed, hauled away and replaced with safer, more attractive wood fencing. Plans still to come this summer include dirt work at a couple switchbacks  and installing some more fencing.
When the weather cools, some memorial benches will be installed. These will be the last memorial benches for the zig-zag trail, but there will be future memorial opportunities at the M itself.
One of the great things about all this is how convenient and comfortable more stops will be along the way up the trail. Not everybody may have the stamina to make it that far, and there are still amazing views to be enjoyed from 200 or 300 feet up. Great job UM faculty and volunteers!
Speaking of which, if you would like to volunteer for future events you can email  please email Dr. Steve Gaskill, professor emeritus of integrative physiology and athletic training at UM, at MTrailVolunteer@gmail.com. And if you would like to donate to the ongoing maintenance and repairs, visit the of the M Trail website.
Our thanks to UM News Services for for letting us know how things have been progressing.
See How School Cafeteria Meals Have Changed Over the Past 100 Years
Using government and news reports,
Stacker
has traced the history of cafeteria meals from their inception to the present day, with data from news and government reports. Read on to see how various legal acts, food trends, and budget cuts have changed what kids are getting on their trays.