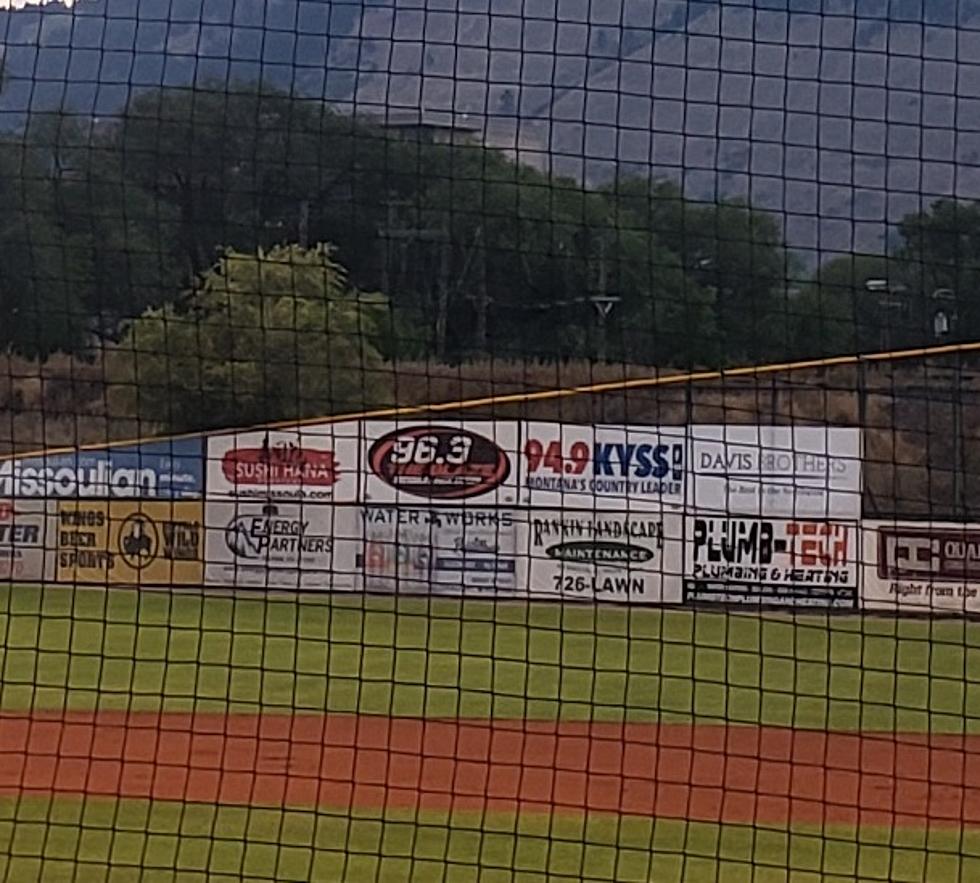 The Best Thing We Saw at the PaddleHeads Game
Photo by Angel
It's been a wild summer trying to catch up for lost time, doing all of the signature Missoula activities we didn't get to in 2020. We hadn't been to a PaddleHeads game yet this season and finally got to go for "Murder Mystery Night" on Thursday. And though I heard it had finally happened, I got to see the glory with my own eyes. A gorgeous, gigantic, shiny, new Blaze logo in the outfield.
That sucker has been a long time coming. The Missoula Osprey were introduced about the same time as The Blaze launched, 1999, we came on the air in 2000. Back in the day when they were still playing out on Spurgin, we did some corny promotion called "Angel in the Outfield," I don't even remember what it was, I think we had prizes and free beer for listeners or something.
Anyway, two decades and one name change later, our logo is finally out at the ballpark. I think we had a small logo out there for one season when Ogren Park was first built, way out in the corner. But now that glorious logo is exactly where it should be, and we don't even mind sharing the space with our partner station KYSS-FM.
The PaddleHeads' 6 game home stand continues through Monday with free t-shirt night for the first 750 people on Friday, with an opportunity to tie-dye them at the game. Saturday is the "free beer" game where you get free beer if you're wearing one of the official "I Heart Free Beer" t-shirts, and Sunday is river clean up day. We haven't been to a game since the rebranding and I gotta tell you, it was fun before but they really amped things up out there at the ballpark. Keep up with promotions and game day info here.
LOOK: Here are the 10 US golf destinations with the most courses per capita
Discover where you can find the best access in the country for your pick of courses, the unique terrain that lends itself to world-class golf, and what makes select clubs noteworthy.