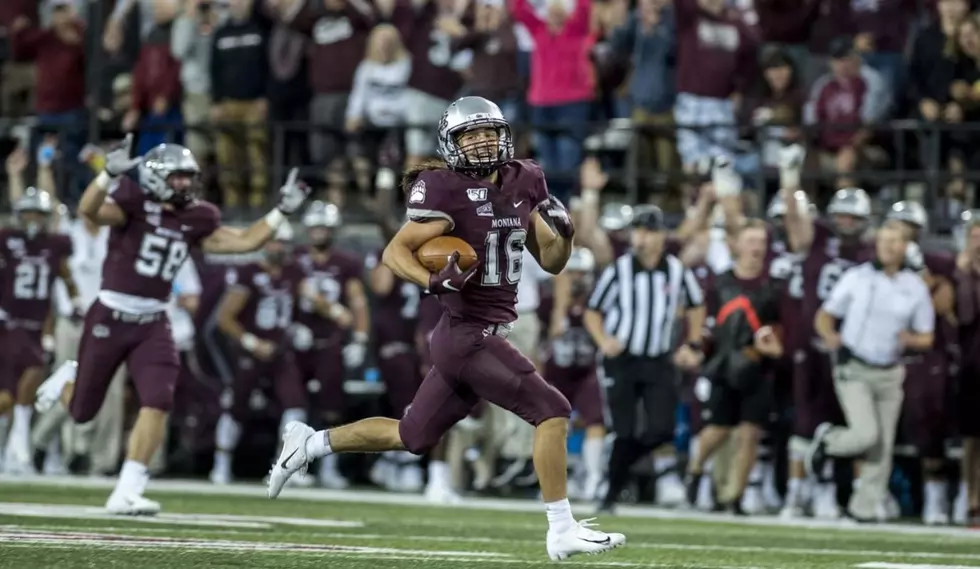 Teachers Get Discounted Montana Grizzly Football Tickets on Saturday
Image courtesy of U of Montana Sports Information
The Montana Grizzlies are joining schools across the country to go the extra yard for teachers this week.
The Griz are celebrating educators and offering a teachers-only discount to this Saturday's (September 21) home football game against Monmouth. It's part of the College Football Playoff Foundation's Extra Yard for Teachers Week.
Extra Yard is designed to elevate the teaching profession by inspiring and empowering teachers across the country. Grizzly Athletics will join the mission by offering teachers from kindergarten through college specially priced $20 tickets to Saturday's Griz/Monmouth game.
There is a limited number of these tickets, and they are only available to purchase at the Adams Center Ticket Office or by phone at 1-888-MONTANA. Thanks to all our teachers and we hope you get to enjoy the game!
Also thanks to Eric Taber in UM Sports Information for the news.