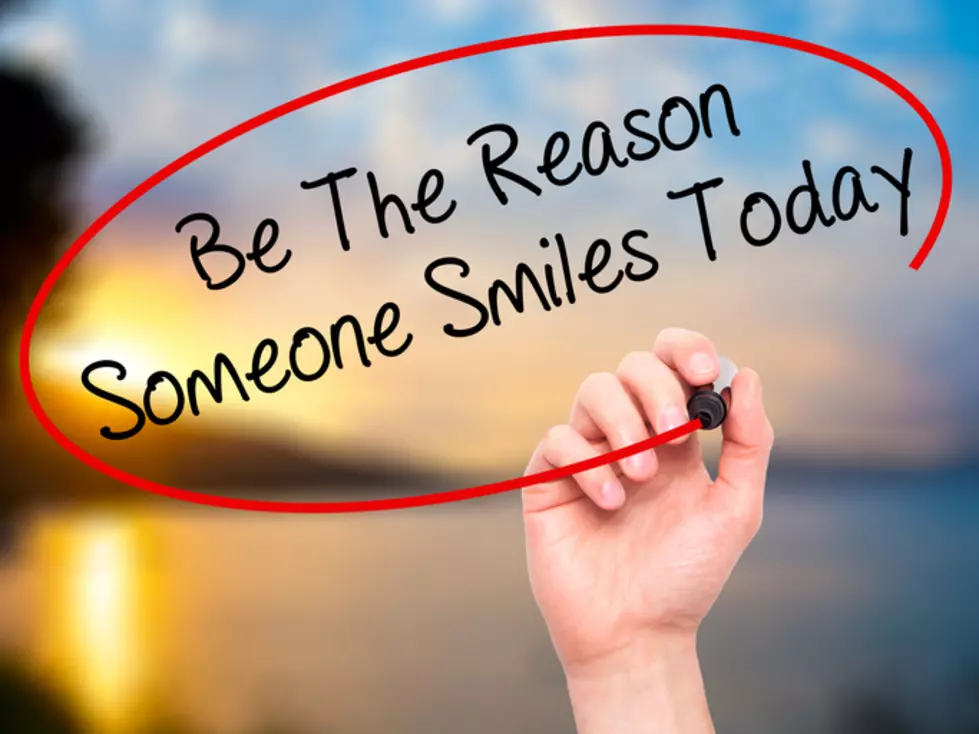 Stories Like THIS Are What Make Missoula So Great!
Photo: Getty Images
I was poking around on Facebook today and saw a post on the Missoula Classifieds - NEW AND IMPROVED page. The post seemed like a casual thought of kindness from a member of the group - but as I kept following the story, it turned into so much more.
Lantana Clark posted the following message to the page:

"I want to give a huge shout out to the young gentleman wearing a orange and blue flatback hat, working at the gas station on S Higgins. I greatly appreciated your genuine customer service when it was apparent you're going thru something only God knows how much it hurts. You deserve to be recognized for showing up to work, facing your customers with positivity when that might've been the last thing you wanted to do today. Please get this to him somehow. Hang in there homie. We got you."
I wondered if anybody knew who this mystery man might be, so I started scrolling the comment section of the post and there were messages from people that knew exactly who the original post was referring to. There were also messages that loved the concept of showing love to a stranger.
"He picked up my coffee on New Year's Day! Such an unexpected kindness, he gave me hope that 2021 would be a better year."
"I second it,he even bought my soda today for me....cheers to a rad dude....thnx"
"This is awesome!!! Whoever this guy is, clearly is a stand up dude who needs to know how special he is! I hope he sees your post!"
"I go to that gas station frequently and have witnessed these random acts of kindness from Scott! Such a nice human, truly."
"I see him frequently and he is always awesome, I'm so happy to see so many people reach out as I had noticed he wasn't himself the other day when I went in there. Ill be thinking of him!"
"So in love with this post! Feels like food to the soul to see a post filled with so much kindness and care for someone who's hurting. Thank you, Scott! You have helped us to remember how much of an impact we make on those around us - without even knowing. You made a difference today. I hope this thread helps you in some way."
Just when I was feeling all tingly from everybody spreading the love - I saw this comment:
"This is amazing yall. I know him very well and ill be honest, hes had a very hard year. I won't go into specifics because its not my place, but he is the sweetest man, and he really does deserve all the love here. Keep it going guys. Take care of a good man!"
I saw a post that mentioned he had recently suffered a loss. But when I tried to include the comments here - I couldn't find it. I'm not sure if it had been removed or not. But I figure if it was removed - it's not my place to go into details.
But the good news is they tracked down the person that started out as the mystery man.......and somebody started a GoFundMe account for him as a way to show appreciation for his infectious attitude.
You can read the entire post - and all of the comments of support for "Scott" HERE.
It seems like the last twelve months have been incredibly challenging and full of so much negativity. But stories like this are a tiny showing of how great we are when everyone comes together for a common goal. And it's just one small example of why Missoula is such a fantastic community!
LOOK: See the iconic cars that debuted the year you were born