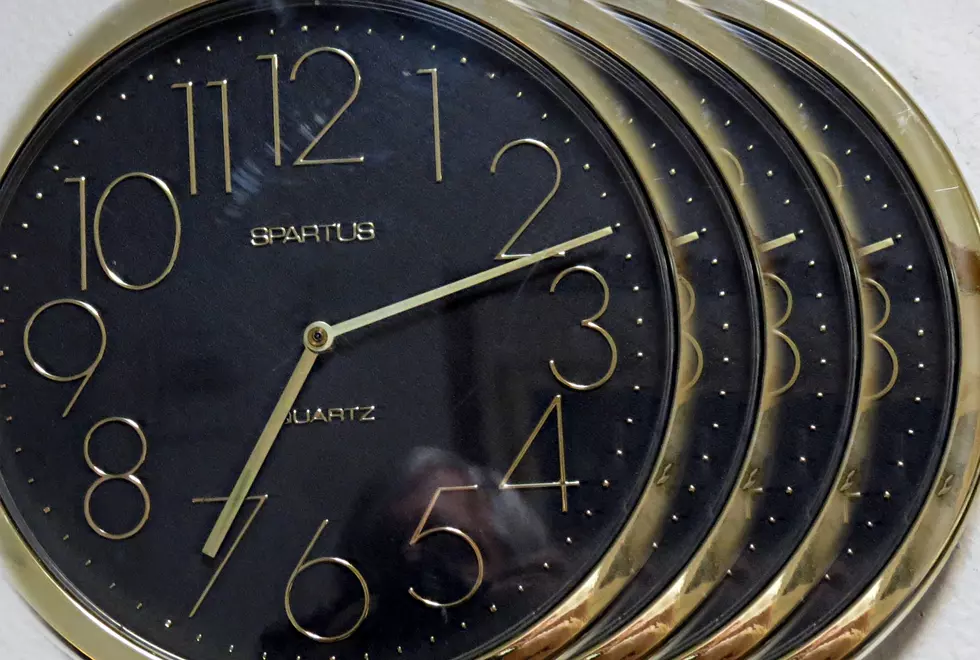 Something Good About Daylight Saving Time
Time passes. (KLYQ Image, Townsquare Media)
This is the weekend for the robbery of an hour of our sleep, which we know as Daylight Saving Time. It's the usual annual thing of setting your clock AHEAD ONE HOUR as you go to bed Saturday night, March 13 and wake up on time Sunday morning, wondering why you feel like you missed something.
Whatever your feelings are about DST, Montana Red Cross is trying to take a positive note and maybe save some lives. They would like you to Test your smoke alarms as you Turn your clocks ahead one hour. Matt Oschsner, in a news release this week, said Montana Red Cross responded to 58 disasters already this year. And most of them were home fires.
So, Diane Wright, executive director of Montana Red Cross, suggested "Turn And Test" tips:
Install smoke alarms on every level of your home, including inside and outside bedrooms and sleeping areas. Test the alarms monthly.
Replace smoke alarms that are 10 years old (or older). The sensor units are known to become less sensitive through the years.
Practice a family escape plan. You should be able to get out of the house in less than two minutes. Try to plan two ways out of every room (doors and windows) and have a designated "meeting place" at a safe distance from the house.
There are more tips at the Red Cross fire website. The Red Cross "Home fire" campaign has saved at least 836 lives around the country since 2014. You can find out more at their redcross.org/HomeFires website.
50 Famous Brands That No Longer Exist