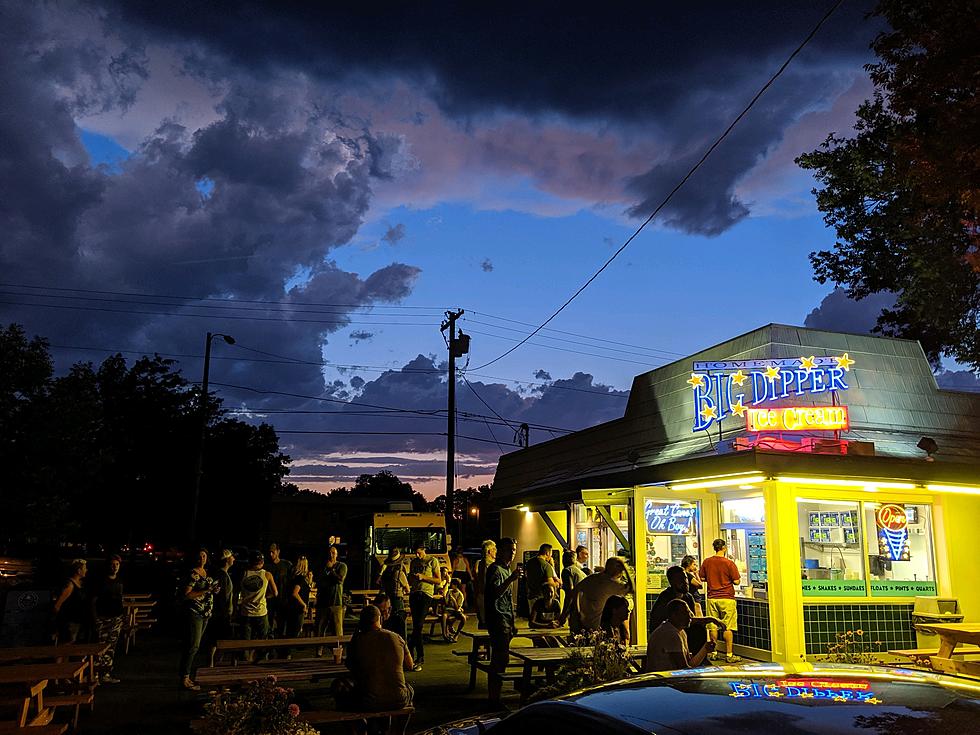 Run, Don't Walk – Big Dipper Has Girl Scout Cookie Flavors
Photo by Dave
Big Dipper has started serving Girl Scout Cookie flavors and it's as magical as it sounds. We were pondering dinner ideas tonight and my son mentioned that whatever we decided on, it would have to be followed by dessert at Big Dipper. His buddy works there and told him about the new flavors, so we had a plan, and boy howdy, did the anticipation pay off.
The flavors are Samoa, Tagalong, S'mores, and vegan Thin Mint. I'm do love Thin Mints, in fact, we love them so much at work this time of year, that they are simply referred to as "a sleeve." Like when somebody leaves GS Cookies on the kitchen table, which we all do from time to time, we'll say in the hallway, "did you grab yourself a sleeve." Anyway, I was in a coconut mood and went for the Samoa and it's SO freakin' GOOD, I will definitely be back for more. It's a vanilla base with chunks of Samoa cookie and loads of coconut flakes.
My brother just moved to Missoula from Great Falls and commented "you Missoulians are weird, standing in the cold to get ice cream." We informed him that we do it year 'round, no matter the weather. The Girl Scout Cookie flavors are for a limited time so get it while you can! And don't forget, there are two locations now, the original on Higgins, and the new location with outdoor patio across from the Southgate Mall AMC theater.
LOOK: Here are copycat recipes from 20 of the most popular fast food restaurants in America