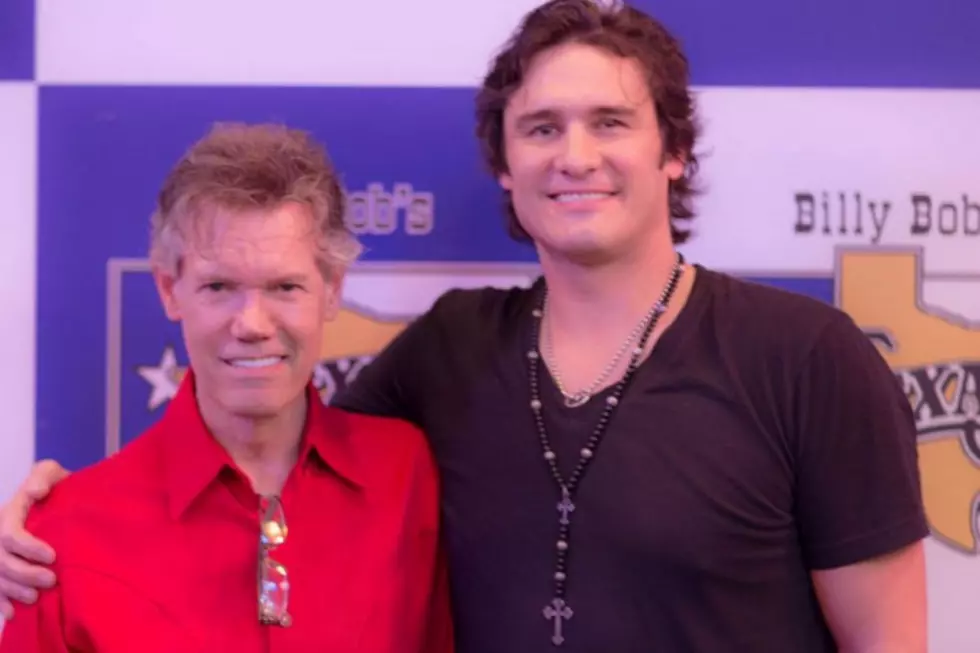 Randy Travis Surprises Joe Nichols Before Ft. Worth Concert
BJ Yeager
Randy Travis was among the guests at Joe Nichols' concert at Billy Bob's Texas in Fort Worth on Saturday (Nov. 22). The country legend visited with Nichols, and even treated the 'Yeah' singer's family to a barbecue dinner.
Nichols calls Travis a hero. The two became close shortly before Travis suffered a life-threatening stroke in 2013. Together, they recorded 'Tonight I'm Playin' Possum,' a tribute to George Jones. On Saturday, Nichols sang the 1989 Travis hit 'Promises' as the 55-year-old watched from the side of the stage.
Appearances from Travis are becoming increasingly common as he continues to recover. At first he was limited to a wheelchair, but his fiancee, Mary Davis, now says he can walk up to 300 yards unassisted. She adds that they both believe he'll perform again. In fact, Travis has begun working on new music, even learning to write left-handed.
While he still struggles with communication, he's taken to song.
"The music does come easy," Davis reveals. "He plays every single chord and he knows all the words."
Travis' first public appearance after the stroke was in February. He's also made surprise appearance at several charity events, plus a Dolly Parton concert.
Joe Nichols Talks About Recording With Randy Travis