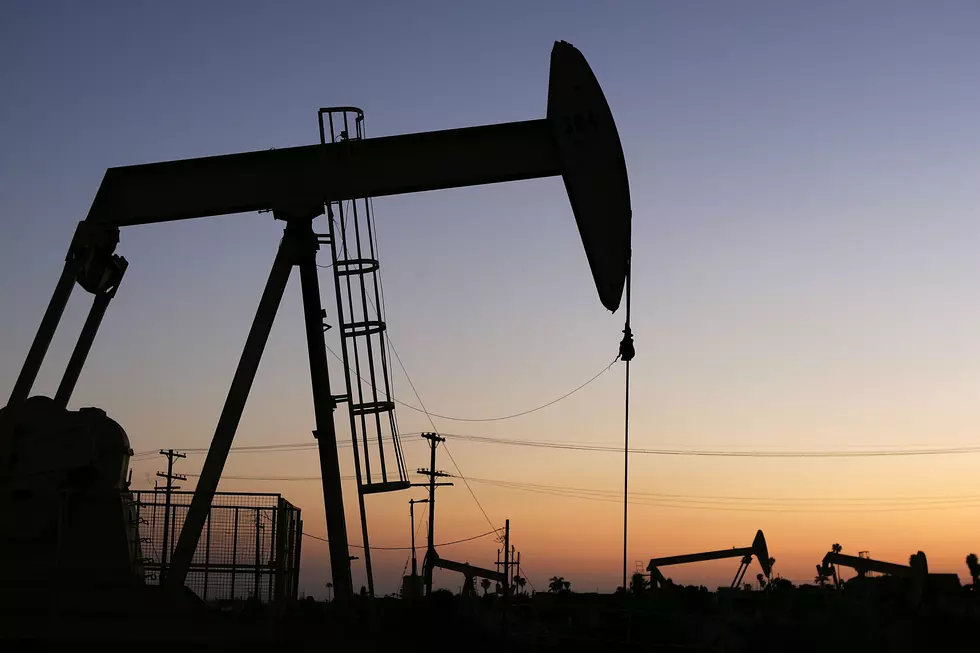 Oil Prices Plummet as U.S. Storage Tanks Fill Up
David McNew/Getty Images
For the past nine weeks, gas prices across the U.S. have continued to drop. Montana gas prices are averaging $1.85 per gallon right now, which is almost a dollar cheaper than a year ago. GasBuddy Petroleum Analysis Allison Mac said it currently costs about $10 for a barrel of oil.
"That is obviously a tremendous drop from what we expected," Mac said. "I know a lot of us thought oil prices would rebound, especially since the OPEC countries have reached an agreement to cut back production. However, the agreement is not going to take place until May 1."
On Monday afternoon, U.S. crude oil prices dropped into negative territory. The price of a barrel of WTI oil for delivery next month was at -$1.43. According to Mac, the demand for oil is reaching record lows.
"No one is driving and no one is going anywhere," Mac said. "As oil continues to be produced at the rate we have been seeing, that means that the world has been flooded with oil. Until we start to see cut back with oil production, we are going to see these very low oil prices. I think that is going to stop when the May agreement starts taking place."
Even though prices are low, Mac said motorists should not rush to fill up their tanks. She said there is still a lot of room for prices to drop, especially in a state like Montana.
"It is seen as a state with higher prices compared to the rest of the nation," Mac said. "Montana is ranked number 21 on the list of most expensive states. That tells me that there is still a lot of room for prices to drop in Montana."
Mac recommends keeping a closer eye on gas prices in May and June because they could start to increase at that time.