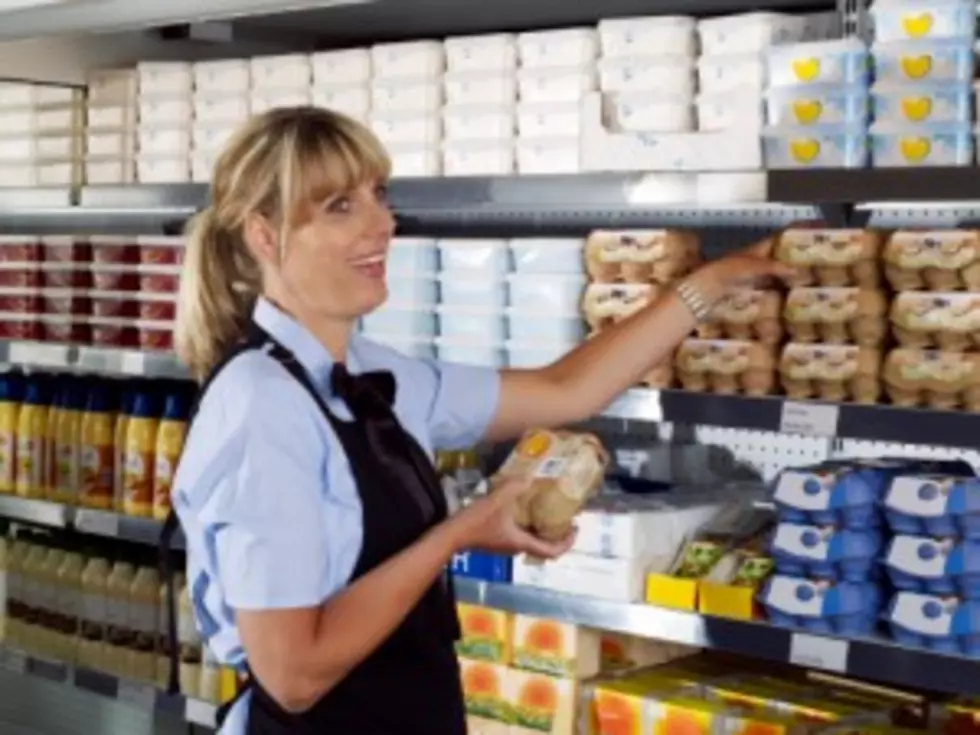 Not Sure I Want Her Bagging MY Groceries
Do you pay much attention to how fast your groceries are bagged at the supermaket? Is 38 seconds fast enough for you?
My congrats to a gal from Vermont who won the award for the nation's top grocery bagger in a Las Vegas competition yesterday. She won 10 grand for filling 3 bags of groceries in 38 seconds! Wow!!!!!  In a related story, a grocery store in Las Vegas is having a huge scratch and dent sale on eggs, jars of pickles, open bags chips and any jellied candy with a shoe print in it.