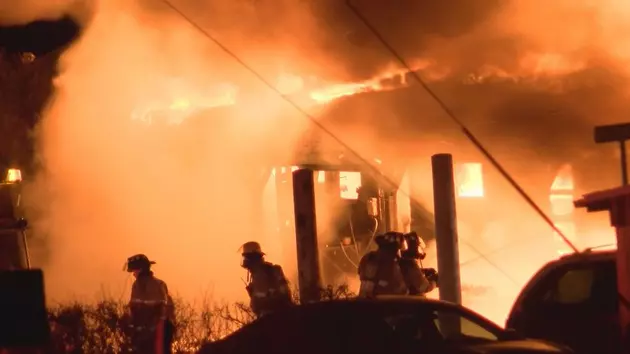 Nine Mile House Fire Investigation Closed, Not Arson
Photo Courtesy of NBC Montana
The Missoula County Sheriff's Department has been helping to investigate what caused the Nine Mile House near Huson to burn down last December and Detective Captain David Conway says the investigation is closed.
"Our office, in conjunction with the State Fire Marshall's office and also private insurance, conducted an investigation into the fire to determined what happened. All three of us worked together closely, we did apply for a number of warrants and did a very complete and thorough investigation. At this point we do not see any evidence of any criminal activity or anything suspicious and the investigation is now closed."
While warrants were issued to investigate the fire as a possible arson, that was not the finding of the investigation.
"We were just trying to do as thorough as a job as we could to make sure that nothing criminal had happened and we don't find that anything has,"Conway said.
According to Conway, fire investigators classified the blaze as either 'undetermined' or an accidental.
The Nine Mile House that burned down in December had been there since the 1940's, but the landmark restaurant has even deeper roots: the original was built in the 1890s.