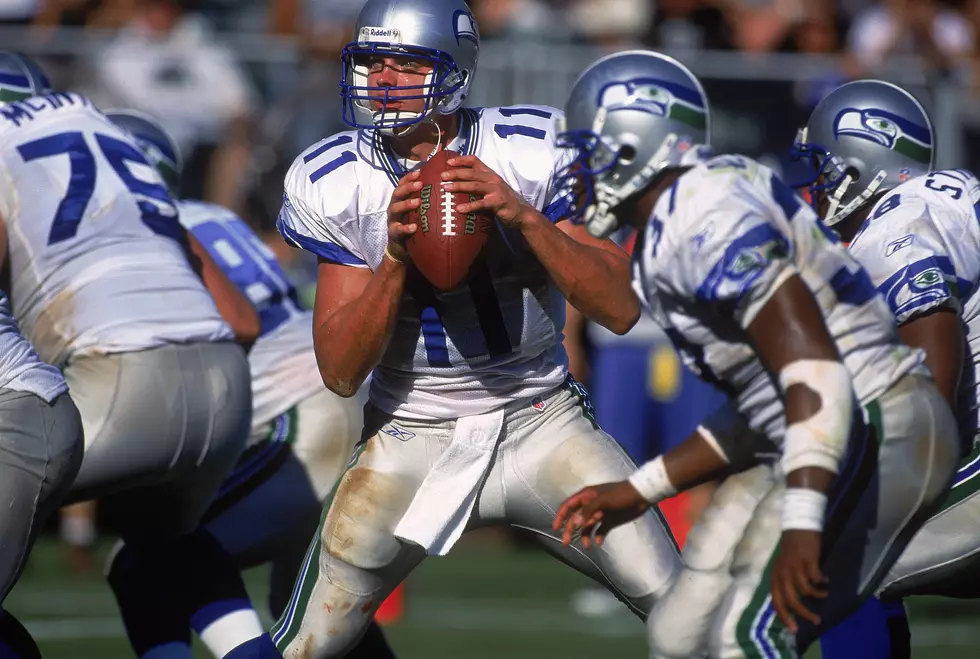 Newest Lady Griz Basketball Commit is Daughter of Former NFL QB
Photo: Tom Hauck / Getty Images
The daughter of a former NFL quarterback has given a verbal commitment to play basketball for the Lady Griz beginning in the 2021-22 season. Haley Huard took to social media yesterday to announce her plans to attend the University of Montana after she finishes her upcoming senior year of high school in Colorado.
Does the Huard name sound familiar? If so, you're probably a sports fan, or more specifically a northwest sports fan. Haley's dad is former Washington Husky and Seattle Seahawks quarterback Brock Huard.
I grew up in the Seattle area so I'm very familiar with the Huard family name. The group of three brothers played at an area high school. Two of the brothers - Damon and Brock - both played quarterback for UW, and both ended up playing in the NFL. As a football fan it was fun to see Brock Huard play high school, college, and professional football in the same state. Fun fact = the Huards became the first set of brothers in NFL history to start at quarterback on the same weekend.
If you're not familiar with Brock Huard's football days, you might still know him from his broadcasting career. He's worked with ESPN. He's been the color commentator for Seahawks preseason games on TV since 2013. He's been part of Fox College Football broadcasts for the Pac-12, Big Ten, and Big 12. He even did color commentary for XFL games for the short time the league was in existence.
So, I guess what we're trying to get at here is Haley Huard comes from a talented and athletic family.......and not just on her dad's side - her mom played college basketball at the University of Washington. Hopefully she'll grow her skills in her final season of high school basketball and be a big addition to the Lady Griz when she makes her way to Missoula!
KEEP READING: Here are 50 of the most famous sports goofs