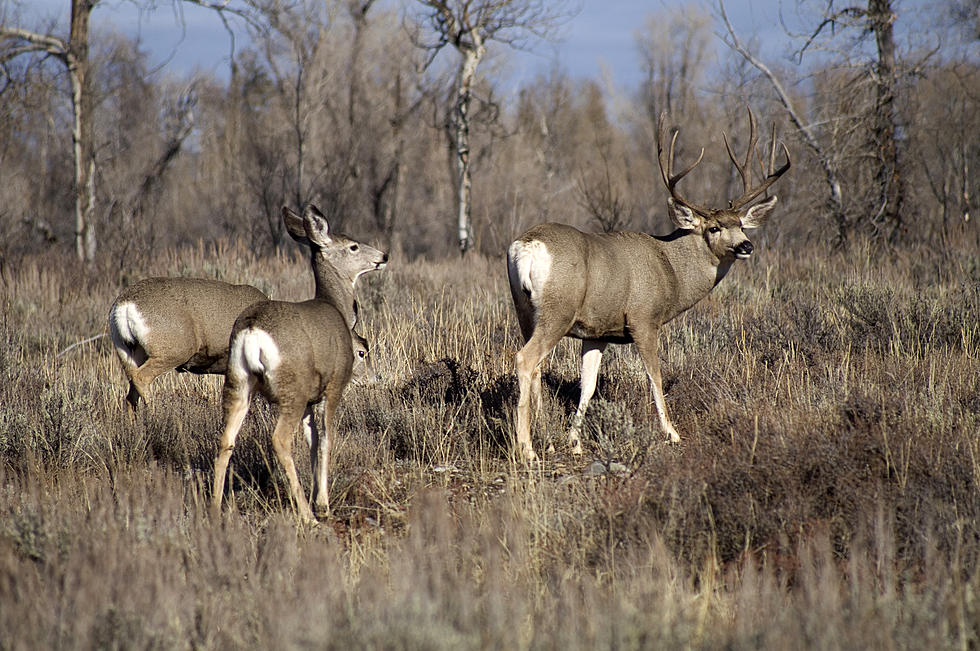 Mule Deer Foundation Banquet Coming Back to Hamilton
Image courtesy of Getty Images
Man, it is so nice not having to put the word "virtual" in front of events like these! We still have a long way to go, but here is another positive step.
Our friends with the Sapphire Range Chapter of the Mule Deer Foundation have announced their ninth annual banquet will be taking place on Saturday, May 22, at the Ravalli County Fairgrounds in Hamilton. Doors will open up at 5:00 p.m.
You will be enjoying a delicious meal served up by Famous Dave's. An action-packed live auction will feature bids on hunting trips to Argentina, Africa and New Zealand. Lots of guns will be up for grabs in the raffles, too.
Prices range from $20 for a youth meal (age 12 and under) to $40 for a single with no annual membership, to $100 for a couple with an annual membership, all the way up to the Big Buck Table, which includes dinner for 8, three annual memberships, an annual sponsor membership and lots of swag, all for $1,500. For tickets you can call Tom at 406-381-7510, or visit this page of the Mule Deer Foundation website. Who knows? People are so anxious to return to attending events like these, it might be a good idea to get tickets fairly soon so you don't miss out.
Since 1988, the Mule Deer Foundation has grown from just a dream of one individual into one of the leading wildlife conservation groups in North America. MDF may not have the largest membership numbers yet, but they are now putting hundreds of thousands of dollars on the ground each year, which are directly helping mule deer.
KEEP LOOKING: See What 50 of America's Most 'Pupular' Dog Breeds Look Like as Puppies