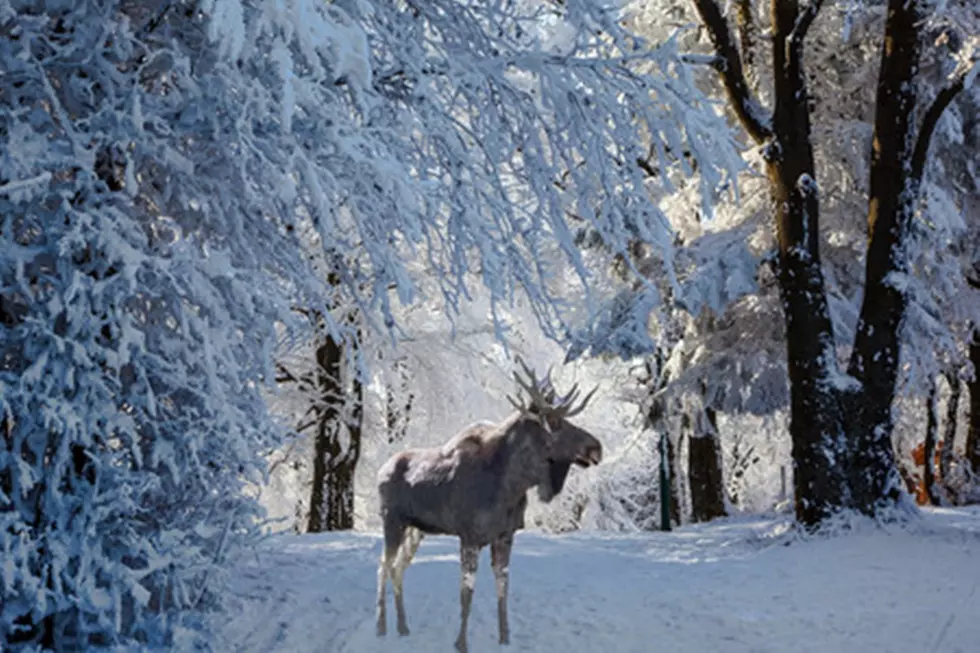 Montana Moose Shot and Left to Waste, Wild Elk Found With CWD
Image courtesy of Getty Images
A couple of disturbing notes come to us from the folks at Montana Fish, Wildlife and Parks.
Maybe the first one more disgusting than disturbing. FWP wanted to alert our readers that they are seeking information about a mature bull moose that was shot and left to waste in the Highland Mountains south of Butte. It was likely shot last week or the week before. The inside spread on the antlers of the moose measured more than 35 inches. FWP is asking anyone with information to notify 1-800-TIP-MONT. Callers are kept confidential and a reward of up to $1,000 is possible.
Also, Montana has recorded its first suspected case of chronic wasting disease, or CWD, in wild Elk. The cow elk was harvested northeast of Red Lodge. CWD was found in game farm elk 20 years ago.
CWD is an always-fatal disease that affects the nervous system of deer, elk and moose. It most commonly occurs through direct contact between animals via urine, feces, saliva, blood, etc. There is no known transmission of CWD to humans. But it is suggested that if you harvest an animal where CWD is known to be present, make sure you have the animal tested.
Last week of general big game season in Montana is underway. Good luck to all the hunters still trying to fill those tags.