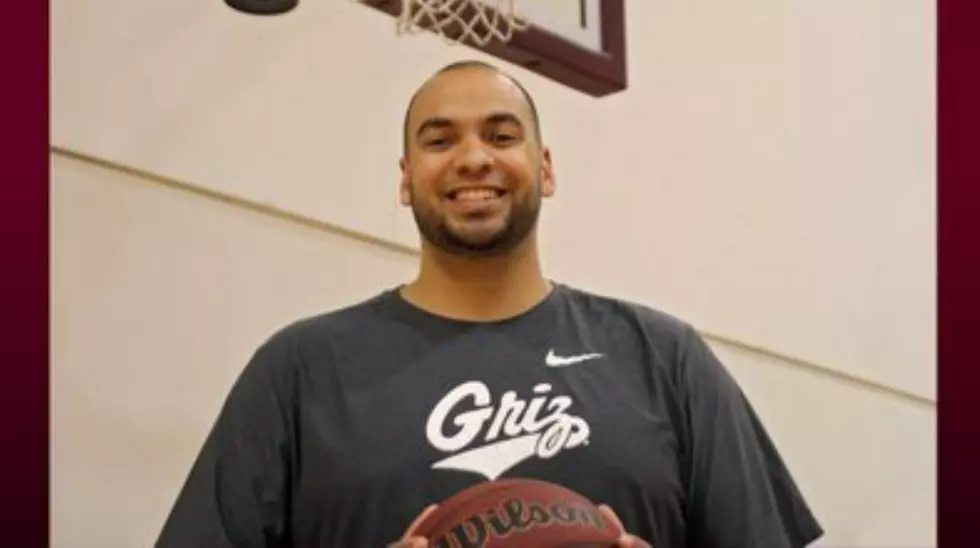 Montana Grizzly Basketball Gets New Assistant Coach
Image courtesy of U of Montana Athletics
A big Griz welcome to the newest member of the Montana Grizzly basketball family, Zach Payne.
Zach was recently hired by Montana men's basketball coach Travis DeCuire to serve as an assistant coach. On a staff of, shall we say, shorter coaches, at 6'6'', he will serve as the coaching staff's big man. While he won't be limited to one specific on-court group, off the court, he will take on a lot of director of operations and academic responsibilities.
Grizzly basketball and the Adams Center are not new to Payne, who played and coached at Whitworth. As an assistant coach at Whitworth in 2014 and 2015 and again last year as an assistant at Portland State, Zach has been on the opposing bench a few times. There are other ties as well, as he already knew assistants Jay Flores and Chris Cobb and head coach DeCuire and Payne's father Harry have known each other dating much further back.
Zach replaces assistant Rachi Wortham, who returned to his hometown of Tacoma, Washington, following three seasons with the Griz.