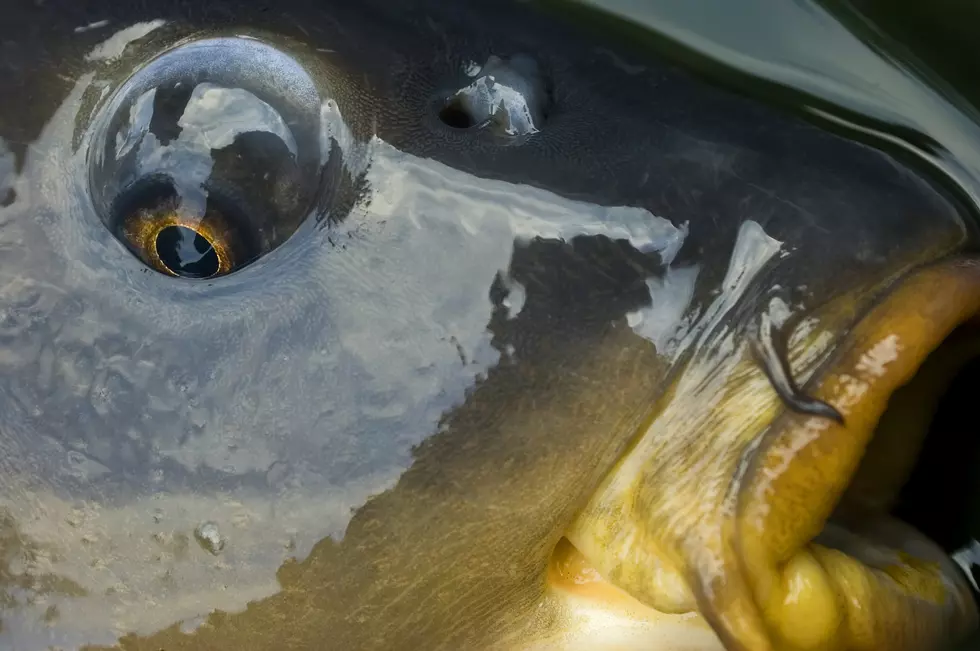 Survey Help: Montana FWP Has an Eye on Our Bowfishing Interests
Image courtesy of Getty Images, Ridofranz
If the sport was not gaining momentum in Montana, would FWP want to know more about our interests in it?
Depending on the sample size, responses could affect rules, regulations, additional eligible bodies of water, species and more. But whatever the reasons, they hope to hear from Montana anglers on the subject. They did point out that "your participation in this survey is confidential and helps our fisheries biologists to better manage fish in Montana." So, hmm.
I received an email the other day from Montana Fish, Wildlife and Parks. I was "randomly selected because I was eligible to fish during the 2022-23 license year." In other words, I have a license, they have my email. Maybe you got the same one.
Montana FWP opened by saying that they would like to hear about my fishing activities in Montana. What angler doesn't like to talk about his or her fishing excursions, so naturally I took the...bait.
It was described as an important survey regarding bowfishing, and that they need to hear from people who either have or have never bowfished in Montana. I fall in the never have category, but was still willing to participate.
The survey took about five minutes. It was a series of real basic questions about what kind of fishing I like to do, rate the importance of catching a trophy fish, how important is catching a lot of fish, feelings about catching various species, etc.
For those of you who may not be familiar, bowfishing is a method of fishing that uses specialized archery equipment to shoot and retrieve fish. Fish are shot with an arrow that is attached with special line to a reel mounted on the bow.
Bowfishing is legal in some central and eastern districts of Montana for non-game fish, the most popular of which is carp. Bowfishing is also permitted for some paddlefish on Fort Peck Dredge Cuts with a specific permit.
So, if you did not get the survey emailed to you and would like to participate, hopefully contacting a local FWP office will be a step in the right direction.
That way you can carp-pool with the rest of us.
States with the most registered hunters
Stacker
analyzed data from the U.S. Fish and Wildlife Service to determine which states have the most registered hunters. Read on to see how your state ranks on Stacker's list.
LOOK: Here are the pets banned in each state
Because the regulation of exotic animals is left to states, some organizations, including The Humane Society of the United States, advocate for federal, standardized legislation that would ban owning large cats, bears, primates, and large poisonous snakes as pets.
Read on to see which pets are banned in your home state, as well as across the nation.