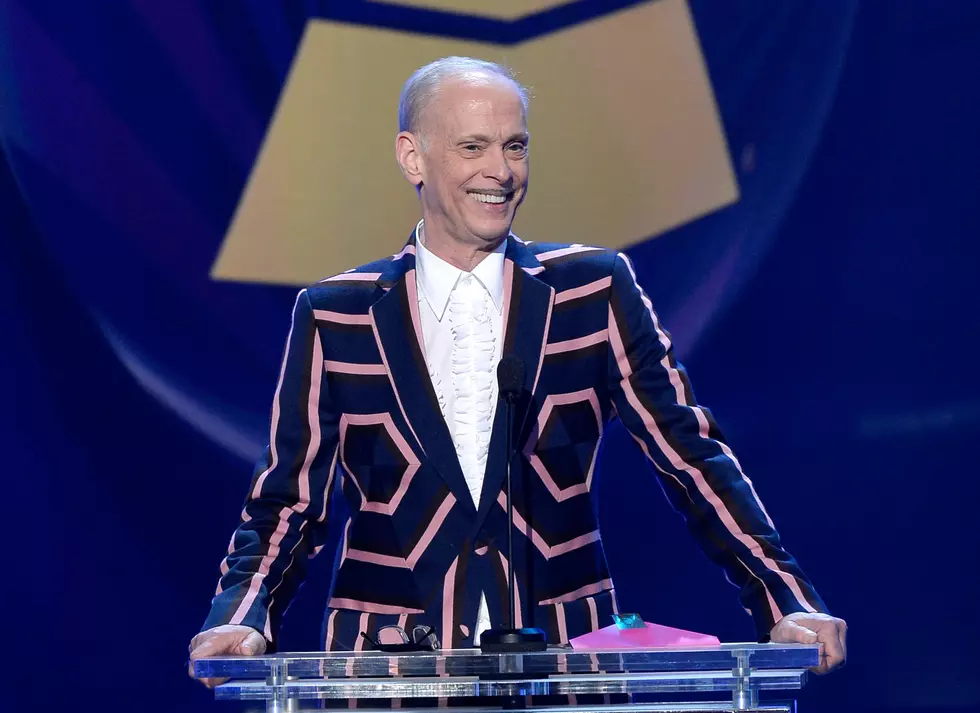 Missoula's Roxy Theater Celebrates Pride Month with Queer Cinema
Kevork Djansezian/Getty Images
June 1st is the start of Pride Month, and we've covered pretty extensively all of the different events that will be happening in Missoula - including the Pride Parade, the afterparties, and more.
And if you're a movie fan who wants to expand their knowledge of queer cinema, The Roxy Theater in Missoula is the place to be for the month of June, with several of their special programming selections for the month coming from queer filmmakers or depicting queer romances.
Here's a rundown of what to expect from The Roxy this month:
A Series Centered on the Films of Director John Waters
Famously gay filmmaker John Waters is the subject of this month's series, in which a different one of his most iconic films will play every Wednesday night for the entire month of June. They are:
June 1st - Pink Flamingos in 35mm
June 8th - Polyester (with Odorama scratch-n-sniff tickets!)
June 15th - Hairspray (1988)
June 22nd - Cry-Baby
June 29th - Serial Mom
Another Month of Saturday Night Movie Cults
Saturday nights this month, The Roxy will be continuing its dedicating of running through the Twilight series; plus, they'll showcase a lesbian love story from the directors of The Matrix, an all-time classic comedy movie, and a throwback blockbuster adventure.
June 4th - The Twlight Saga: Eclipse
June 11th - Bound
June 18th - Monty Python and the Holy Grail in 35mm (also playing on 6/17 and 6/19)
June 25th - The Mummy (1999)
The Rest of the Month
Here's a quick rundown of all of the other special programming you'll see this month:
Thursday, June 2nd - RRR (Special One-Night-Only Screening)
Tuesday, June 7th - Kinky Boots - the Musical (Stage on Screen)
Sunday, June 12th - The Handmaiden (Cinema Abroad)
Tuesday, June 14th - Metropolitan Opera Live: Hamlet (Stage on Screen)
Thursday, June 16th - We Burn Like This (MTFF Presents)
Saturday, June 18th - ParaNorman (Kiddomatic Presents)
Sunday, June 19th - I Am Not Your Negro (Free Juneteenth Screening)
Monday, June 20th - Paris is Burning (Out at the Roxy)
Tuesday, June 21st and Tuesday, June 28th - National Theatre Live: Henry V (Stage on Screen)
Friday, June 24th - A Nightmare on Elm Street 2: Freddy's Revenge (Trash Talk)
Sunday, June 26th - My Own Private Idaho (Essential Cinema)
Monday, June 27th - Carol (Roxy Book Club)
Thursday, June 30th - Fantastic Planet (Persistence of Vision)
For more info on all of these screenings (plus the regular programming at the Roxy, which this month includes films like Crimes of the Future, Montana Story, and more), you can check out their website right here.
35 Concerts We Can't Wait to See in Missoula This Summer
Here's a full rundown of all the major concerts Missoula is looking forward to seeing this summer.
24 Closed Missoula Businesses We Wish We Could Bring Back
We asked Missoulians which of their favorite businesses that have closed down would they like to see make a triumphant return. Here's what they came up with.
LOOK: Things from the year you were born that don't exist anymore
The iconic (and at times silly) toys, technologies, and electronics have been usurped since their grand entrance, either by advances in technology or breakthroughs in common sense.
See how many things on this list
trigger childhood memories—and which ones were here and gone so fast you missed them entirely.