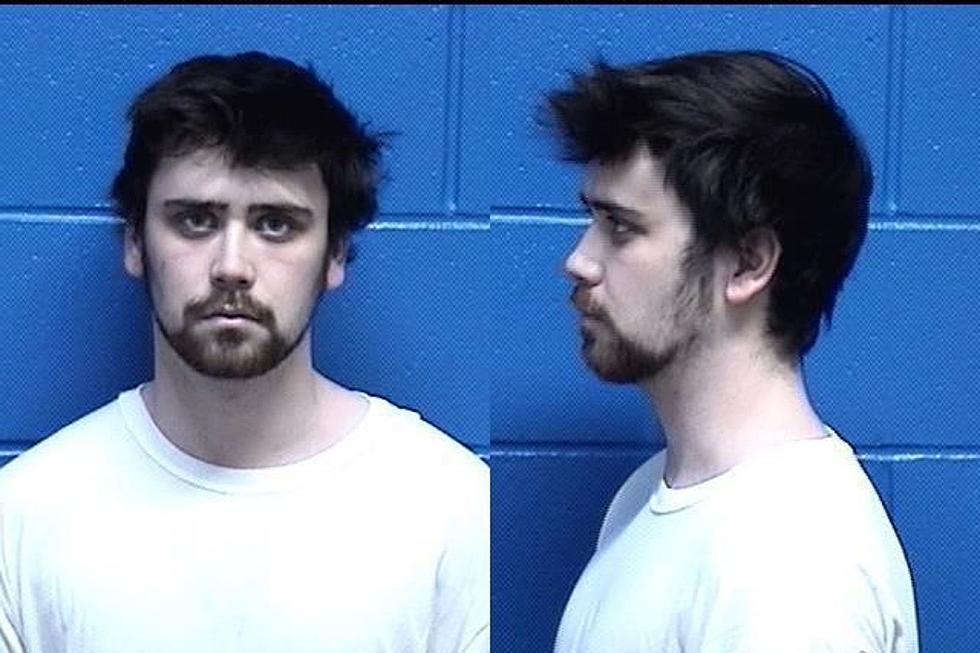 Missoula Man is Arrested for Allegedly Selling Counterfeit Xanax Pills
Photo Courtesy of the Missoula Jail
On February 18, 2021, a Montana Probation and Parole Officer contacted a DEA Special Agent for assistance with searching the residence of a probationer. Agents and officers located and seized a large quantity of Xanax pills, a scale, a large bag of white powdery substance, and three vials of liquid steroids. Agents inspected the Xanax pills and they suspected that they could be counterfeit.
On February 19, 2021, during a recorded jail conversation between the probationer and his mother, 21 year-old Avyn Eder's name was mentioned in connection with Xanax.
On Monday, February 22nd, agents met with an informant regarding the informant's knowledge of the Xanax distribution in Missoula. During this meeting, agents were told that Eder is a low-level Xanax dealer. The informant stated that Eder is dealing Xanax pills out of his apartment as well as delivering them around town. The informant stated that Eder got 1000 pills from Bozeman on March 13th or 14th, 2021.
On March 4, 2021, an Agent applied for and subsequently received a search warrant to install a GPS tracking unit on a vehicle belonging to Eder. Agents placed a GPS tracking unit on Eder's vehicle, a black Mercedes-Benz C-300. Agents surveilled Eder for approximately two weeks and observed possible drug transactions taking place on multiple occasions.
During the entirety of time devoted to surveillance, no visible sign of gainful employment by Eder could be ascertained, leading agents to suspect that his main income is derived from the illegal sale of dangerous drugs.
On March 23rd, 2021, a search warrant was executed on Eder's residence. During the search $2,020 cash was located as well as approximately 100 blue in color bars with the imprint "B707," leading to an initial identification of Xanax. A DCI Agent stated the recovered pills appearance were consistent with Xanax, 2mg pills.
The Agent believes the pills were counterfeit and they have been submitted for analysis. After being read his Miranda warnings, Eder admitted the pills that were located were counterfeit. He was charged with one count of felony criminal possession of imitation dangerous drugs with the purpose to distribute and one count of felony unlawful use or possession of property subject to criminal forfeiture.
This is not the first time Eder has been charged with a drug crime. On June 16th, 2020, he was charged with one count of felony criminal possession of dangerous drugs.
KEEP READING: Here are the most popular baby names in every state
Using March 2019 data from the
Social Security Administration
,
Stacker
compiled a list of the most popular names in each of the 50 states and Washington D.C., according to their 2018 SSA rankings. The top five boy names and top five girl names are listed for each state, as well as the number of babies born in 2018 with that name. Historically common names like Michael only made the top five in three states, while the less common name Harper ranks in the top five for 22 states.
Curious what names are trending in your home state? Keep reading to see if your name made the top five -- or to find inspiration for naming your baby.