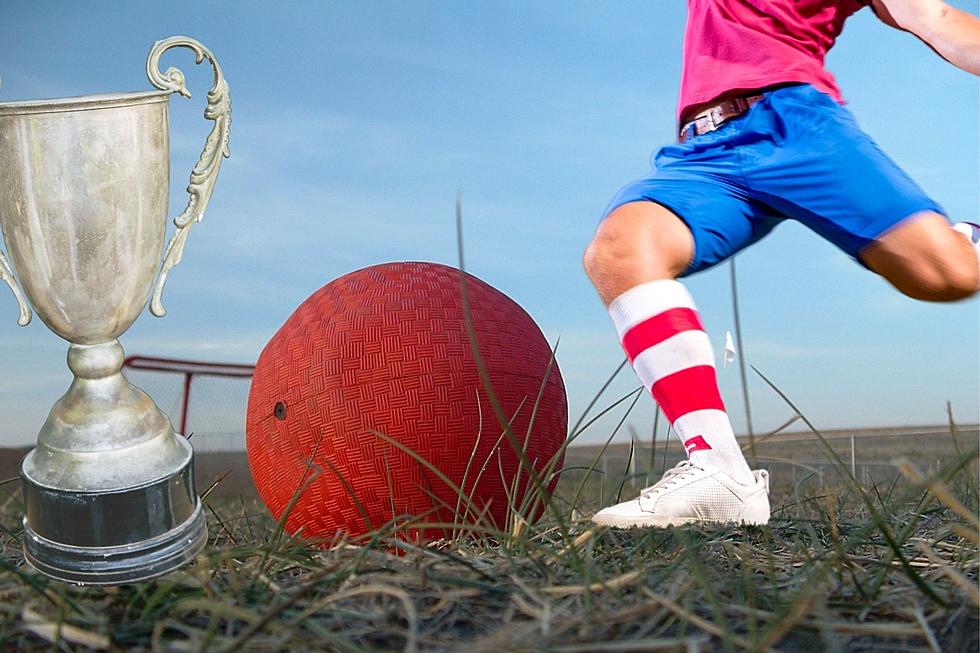 Big Fun! 2nd Annual Kickball Tournament at Missoula's Ogren Park
Photo: Canva
If you think back to your glory days of elementary school recess, do you picture that iconic red rubber ball being kicked around the schoolyard? Maybe it's time to revisit your dream of kickball stardom after all these years. And I'm guessing the field you played on during recess is nowhere near as awesome as the one you'll play on for this event! The MOR4Kids Kickball Fundraiser is returning to Ogren Park for 2022.
The 2nd annual kickball tournament will help kids in Missoula's school system
The Missoula Organization of REALTORS started MOR4Kids in 2011 to help local school children that go hungry or don't have the proper supplies or clothing. All proceeds from the kickball tournament will go to helping MOR4Kids continue their donations of food, gift cards, and supplies to the students and families around Missoula.
How can you get a team on the field at Ogren Park?
I think the coolest thing about the tournament is getting to play on the field where you would normally be in the stands to watch the PaddleHeads play. That's pretty awesome to say you played kickball in a minor league ballpark.
Some details about the tournament include:

Held at Ogren Park on May 5th from 10 AM to 5 PM
Teams consist of a minimum of 8 players and a maximum of 10
Teams are guaranteed a minimum of 2 rounds of play
Team registration includes lunch and a drink ticket
Prizes will be rewarded
Individual tickets can be purchased to watch friends and family play
You can get additional info and check out the FAQs on the official website for the tournament HERE.
Get a team signed up, do some fundraising, and have a bunch of FUN with the MOR4Kids Kickball Tournament!
10 of the Best April Fool's Day Pranks in Montana
Montana is known for great April Fool's Day pranks. Here are some of the best!
10 Incredibly Boring Towns To Avoid in Montana
Not every town or city in Montana is as glamorous as you might expect. So we compiled a list of the most boring towns you should avoid while vacationing or traveling around Montana.
5 Montana Music Festivals That You Need to Attend
Want to check out some of Montana's incredible music festivals? Here are a few of our favorites.