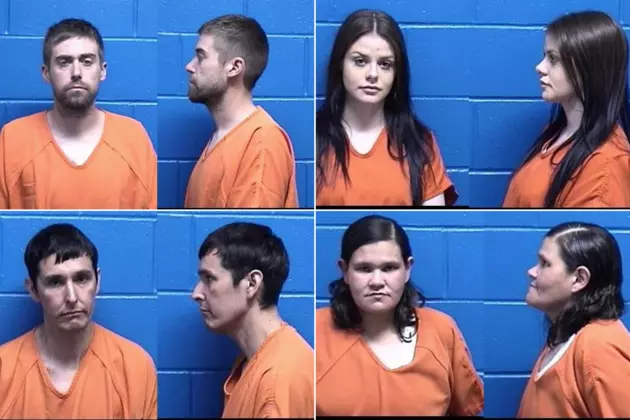 Missoula Drug Bust Revealed Meth, Heroin, and Marijuana
Photo Courtesy of the Missoula Jail
At around 7:45 Tuesday night, someone called 9-1-1 to report suspicious activity in the 600 block of Stephens Avenue. Missoula police officers arrested four people for offenses related to drug activity, outstanding warrants, and a probation violation. Police Public Information Officer Travis Welsh explains.
"A complainant reported seeing a strange man entering the residence of his neighbor whom was known to be away," said Welsh. "Curtis Babbitt (32), Sage McKenna (25), Raven LaMere (35), and Robert Flamand (35) were taken into custody after an investigation revealed the presence of methamphetamine, heroin, and marijuana, as well as drug paraphernalia. Three of the four suspects were also wanted on outstanding warrants."
Drug evidence was recovered after search warrants were carried out on the residence and an associated vehicle. Babbitt, who was arrested for drug possession and a probation violation, appeared to have legitimate access to the residence.