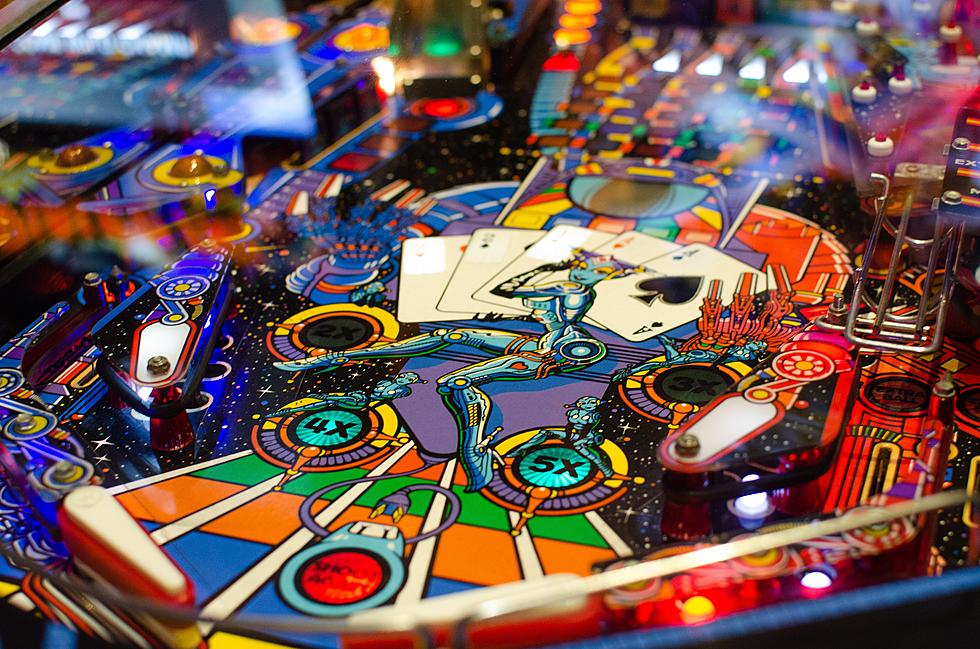 Missoula Business Delivers Awesome Pinball Machines to Your Door!
Photo: Heather McKean via Unsplash
I was never very good at pinball when I was a kid. Actually, that hasn't changed since I got older. I have this superpower where I can make anyone look like a pinball wizard no matter how bad their skill level is. I can be at the bar with a buddy, we play pinball, their turn goes on for what seems like an eternity, then I get a turn - flip the flippers about three times - and watch my ball drop directly to the bottom. Pinball is like the kryptonite to my Superman.
They'll bring a pinball machine right to your door
Maybe for a little practice, I should look into this cool new business that's renting out pinball machines in Missoula. It's kind of like the old-school Netflix service - but instead of movie disks, it's pinball machines. You place your order, then they deliver and set up the game. Actually, it's better than the old Netflix model because you don't have to send it back on your own - they come and pick up the pinball machine when you decide you're done or that you're ready for a new one. The business is called Spin-A-Rip, and it looks pretty awesome!
Why BUY a pinball machine when you can RENT different ones?
One thing that might prevent you from owning a quality pinball machine of your own for work or home is the price. They can easily be thousands of dollars. But through Spin-A-Rip you can have all the fun you desire with a game of your choice for a fraction of the price. As they say on their website: "Ever consider buying a brand new pinball machine, but were turned off by the $6,000-$8,000 price tag? Ready to take the plunge and buy a brand new game, but looking for a chance to play a new title first? Want to play pinball with family and friends in the comforts of your own home?"
Impress your friends and coworkers
They have some pretty cool games to choose from. How great would it be to have The Avengers game in your living room or Teenage Mutant Ninja Turtles in the break room at work? You can set up rentals for 4, 8, and 12 weeks at a time. And once you rent the games they're set to FREE PLAY, just hit start and play with no money needed. Although, if you want to charge your friends, that's up to you!
The toughest choice would be what game to rent first!
10 Old Fisher Price Toys That Are a Blast From The Past
KEEP READING: Check out these totally awesome '80s toys
KEEP READING: 10 classic board games that will take you way back