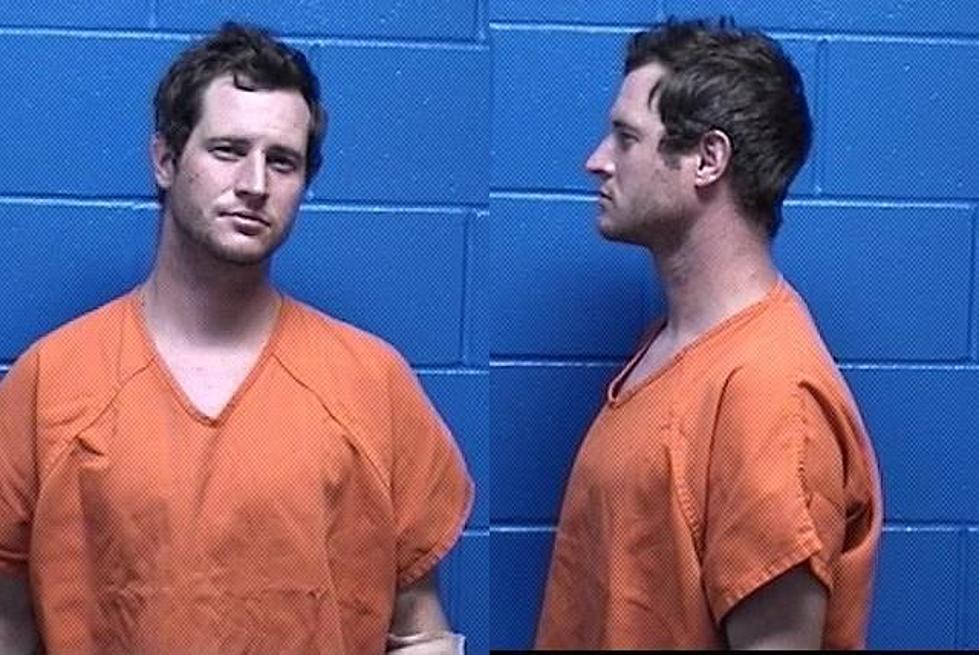 Man Drags His Ex-Girlfriend Out of Her Vehicle, Now Faces a Felony Charge
Photo Courtesy of the Missoula Jail
On Tuesday, a Missoula County Sheriff's Deputy responded to KT's Hayloft in Lolo for a report of a male run over by a vehicle. When the deputy arrived, he contacted the male who was identified as 32-year-old Steven Ashe. Court documents indicate Ashe was not forthcoming with information, but did say his girlfriend hit him with the car, later describing it as an accident.
A second deputy responded and made contact with the female victim at the fire station. The victim was visibly upset and told the deputy Ashe was her ex-boyfriend. She said an argument between them started when she told him he could not stay with her due to an altercation he was in the previous night with another resident where she lives.
Ashe became angry and started yelling at the victim. He then grabbed her around the neck, and dragged her out of the vehicle. She said he eventually let her go and she returned to her vehicle. She said she put the vehicle in drive and pulled forward in an attempt to throw shut the passenger side doors that were open.
She then put the vehicle in reverse because Ashe had a hold of her dog's leash and was attempting to pull the dog out of the vehicle. She then put the vehicle in drive, drove forward, and drove to the fire station to wait for law enforcement because she had already called 911.
The deputy observed a small abrasion on the victim's right elbow and a larger abrasion near her right shoulder. She said she thought Ashe was going to kill her when he pulled her from the vehicle.
Ashe has at least two prior convictions in Washington State for assault, which makes this a third or subsequent offense. He was charged in Missoula Justice Court for partner or family assault third offense, which is a felony.
READ ON: See the States Where People Live the Longest
Read on to learn the average life expectancy in each state.
LOOK: 50 photos of American life in 2020