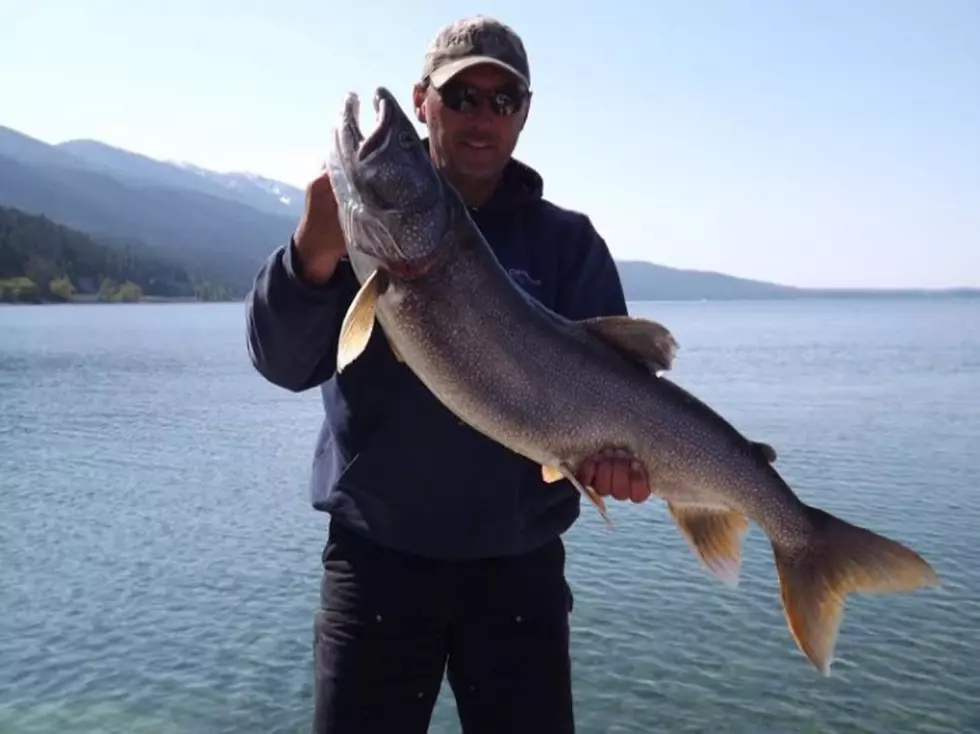 Lake Trout Fishing Tournament on Flathead Lake Postponed
Image courtesy of the Montana Outdoor Radio Show
In only its first week, 134 anglers competed and the fishing success was impressive. But, (and you've heard this before)...
Due to the coronavirus, the 2020 Flathead Lake Spring Mack Days event is postponed until further notice. Friday (today, March 27) will be the last day to turn in lake trout entries until after April 10th . All fish are to be turned in by dark. Fish pickups will be done as normal.
This decision was made by the Confederated Salish and Kootenai Tribal Council in support of Governor Bullock's "shelter in place" order. This closure will go into effect at 12:01 am Saturday March 28th and will be reevaluated by the Confederated Salish and Kootenai Fisheries Program and the Tribal Council prior to April 10th to determine how or if they proceed with the event.  The Mack Days lake trout fishing tournament runs twice per year. The current event was scheduled to run through May 17.  It 's an exciting format with no entry fees and you can register any time. There are high-dollar tagged fish in the lake, so there are many ways to finish in the money.
We hope they are able to resume the spring event at some point. Anglers interested in competing should check the check the Mack Days website periodically to see the status of the tournament.