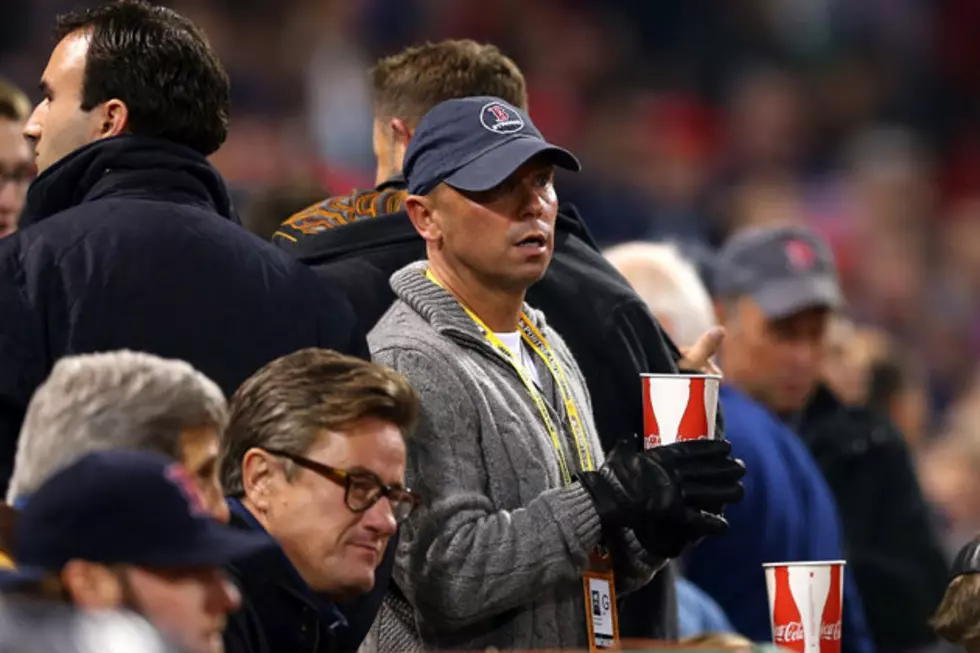 Kenny Chesney Celebrates World Series Win With Boston Red Sox Fans
Elsa, Getty Images
Kenny Chesney had 2013 World Series seats along the first base line and took video of the final out, which clinched the win for the Boston Red Sox. Before the game, the singer was spotted hanging out with Secretary of State John Kerry, actor Mike O'Malley from 'Glee' and the entire Red Sox team!
He must be a good luck charm. Former Sox player Kevin Millar tweeted this group photo after the team won Game 6:
It's not the only game Chesney has attended. The longtime Red Sox fan tweeted his own picture prior to Game 1 in Boston. Wednesday night (Oct. 30), he also shared a pic of himself with two unidentified beauties in Red Sox uniforms. Somehow, he also managed to squat behind home plate at Fenway Park:
The Boston Red Sox defeated the St. Louis Cardinals 6-1 in Wednesday night's 2013 World Series game to take the best of the seven games series, four games to two.