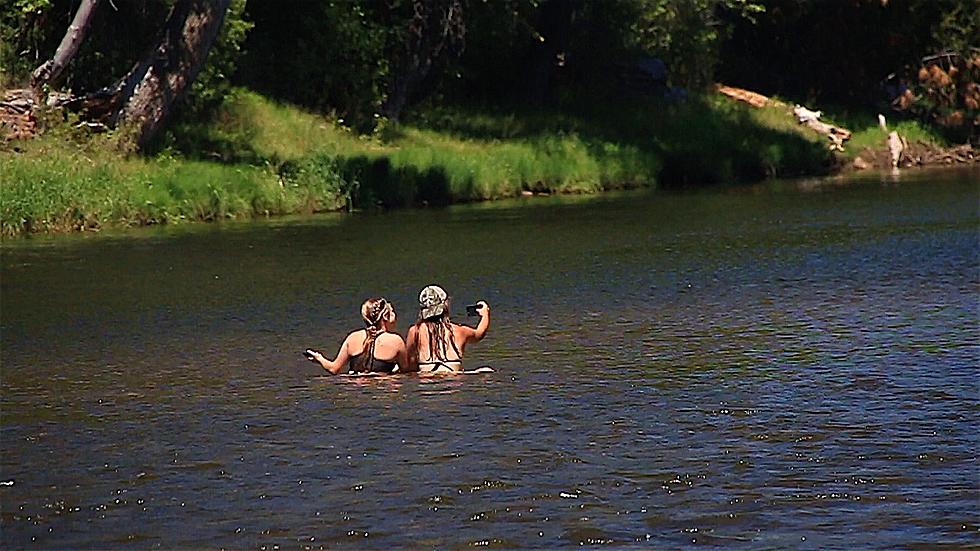 Got shade? Montana will 'bake' as heat hits hard rest of July
Dennis Bragg photo
Western Montana has been flirting with the heat since early May. But the latest forecasts show the summer "romance" could be ready to roar this coming week, as the extended outlook shows temperatures climbing close to, or even into, the triple digits.
And barring relief from thunderstorms, or the arrival of fire smoke, that likely means the 90s will be normal for the rest of July.
The National Weather Service forecasters in Missoula say high pressure is strengthening over the Northern Rockies. And while we won't get the full effect of the large "heat dome" that could push temperatures deep into the triple digits in many Western States, you're still going to be looking for shade and checking the A/C.
The heat hits this weekend
Last weekend clouds had helped to moderate the heat.
But NWS says this high is strong, and Sunday is expected to be the warmest day of 2023, with a 20% chance of hitting 100 degrees F, which would tie the record for July 16th, set last year. And temperatures over in the interior valleys in Idaho are likely to hit 110 degrees.
MORE INFO: Stay cool at Missoula's water parks
That's different than the last two summers when the heat waves started earlier in June. But in 2022, there was a similar heat surge in mid-July. With a couple of exceptions, most days were 90 and above, hitting a scorching 104 degrees in Missoula on July 31st, one of the warmest days since the all-time record of 107 was set back in 2007.
READ MORE: Survive the heat at historic Bannack Days
The extended outlook isn't that severe
Forecasters say the high will break down Monday, moderate temps back into the mid-80s, with a cold front bringing strong gusty winds, gusting up to 40 miles per hour, and the possibility of thunderstorms, always a worry for "red flag" conditions and fire danger.
Short-lived relief
Then, the heat is expected to bounce back by mid-week, with the outlook showing nothing but 90 plus until we get into the last week of July. NWS says there's a 93% chance that new high pressure will remain in place until at least July 23rd.
RELATED: Crackdown on floaters for illegal river parking 
4 Reasons to Think Twice About Drinking from a Garden Hose
Growing up, none of us thought twice about drinking from a garden hose. The facts below strongly suggest we should've.