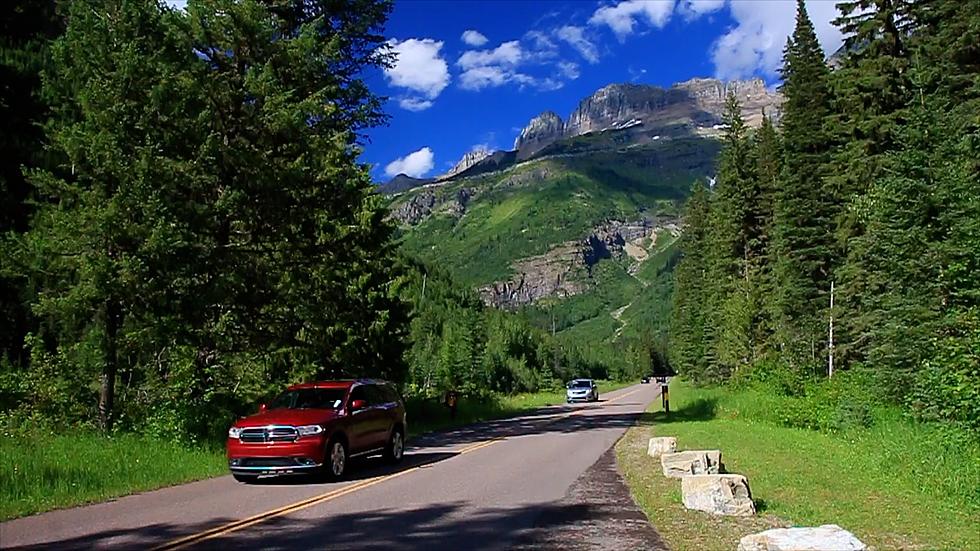 How to Visit Stunning Glacier National Park in 2024
Dennis Bragg photo
If you're visiting Glacier National Park this coming year, you'll still need reservations. But the park is implementing some additional refinements which might make it a bit easier for car owners to follow and may increase the number of reservations that are available, especially for Montana residents who live near the park.
This is the fourth year of Glacier's pilot program to try and find a reservation system to help manage park crowding during the peak summer season when tourists from all over the world flock to places like Logan Pass.
And this time around, the Park Service is responding to community concerns that announcing the reservation details after the first of the year isn't soon enough for communities to know what to expect.
In 2023, GNP used a much more complicated system of changing dates and hours in an effort to allow more opportunities for visitors to reach all of the major destinations. Previously, reservations had only been used on the Going-to-the-Sun Road.
This coming year the entire reservation system will start on May 24th for the west side of Going-to-the-Sun and the North Fork, and July 1st at Many Glacier.
"Our balanced approach for the 2024 pilot reflects feedback from Tribes, the public, partners, and stakeholders, particularly regarding access to the Apgar Village area and Two Medicine," said Glacier National Park Superintendent Dave Roemer. "We also heard that knowing what park operations and access will look like sooner, rather than later, is important." 
West side changes
For visitors using the busiest access point on the west side of Glacier, reservations will only be needed beyond Apgar Village from May 24th through September 8th. Those will cover hours from 6 am until 3 pm, making an evening trip to Logan Pass possible without a reservation. That will also make it easier for park visitors to access services at Apgar, including permits and lodging.
One big change is that reservations will only be for one day, instead of three. The park says only a fraction of the reservations were being used for three days, and that should free up passes for more people.
There are no changes to the reservation system on the North Fork, where hours and dates will be the same.
East-side access opens up
Reservations will be needed to enter at Many Glacier from July 1st through September 8th, unless you enter before 6 am or after 3 pm.
But in a new move for 2024, visitors coming onto the Going-to-the-Sun Road on the east beyond Rising Sun WON'T need a vehicle reservation. That could provide additional options for local park visitors who don't mind the longer drive.
RELATED: Astonishing tourism revenue from Glacier National Park
Roemer says the park will be taking a "wait and see approach" at other locations and will adjust "if needed." 
"In all locations, our goal is to learn how effective these systems are at improving visitor experiences and protecting park resources," Roemer said.
No price hike, but you still need a pass
The price of a reservation stays at $2, but visitors will still need their entrance pass, which costs $35 for 7 days, or can be purchased through other programs, like the GNP Annual Pass, or the Lifetime Pass, which is popular with seniors.
Vehicle reservations will be available on the Recreation Gov website, the Recreation.gov mobile app, or the Recreation.gov Call Center (Reservation Line: 877-444-6777). And you will need separate reservations for each of the controlled areas, so a Going-to-the-Sun reservation wouldn't allow you to also visit the North Fork or Many Glacier.
How can you get a reservation?
Passes will be released 120 days, or roughly 4 months in advance, going on sale January 25th. This year, any unsold reservations for the next day will be available starting at 7 pm, which again should help locals or other visitors who've changed their plans.
If you have a trip booked with one of the tours, or staying at a lodge inside the managed areas, your reservation is included.
The park says it may still have to use closures if areas reach capacity points on certain days.
15 Montana T-Shirts to Wear and Show Your Montana Pride
Whether you're looking for humor or a great design, wearing t-shirts that celebrate Montana is a surefire way to show your love for the state.
Gallery Credit: Ashley