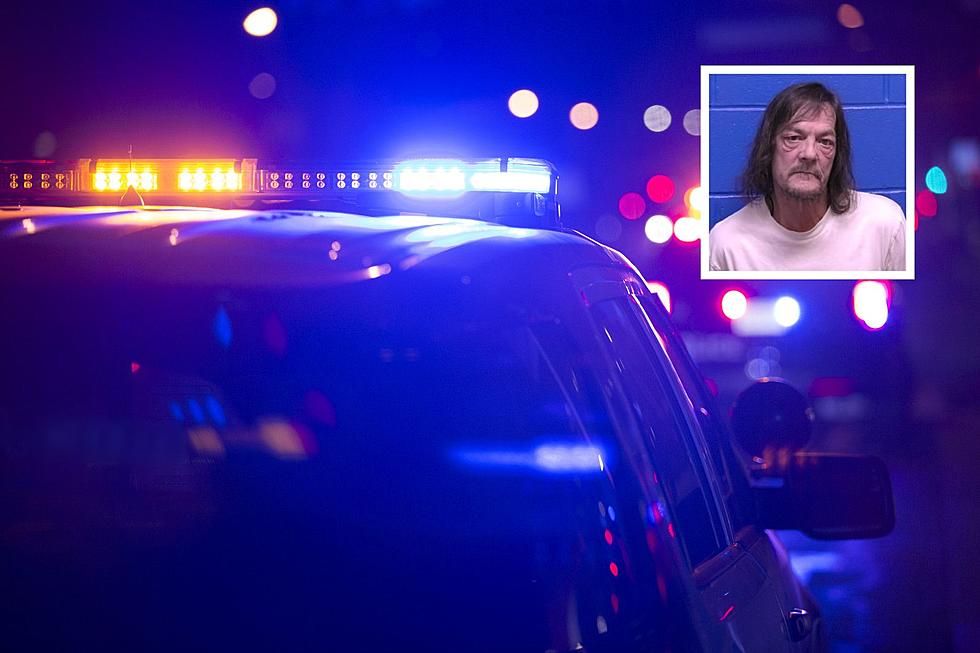 Man Arrested for His 7th DUI After Crashing on I-90 in Missoula
File photo: MattGush, Getty Stock/Think Stock; Mug Shot: Missoula Jail
Missoula, MT (KGVO-AM News) - On November 17, 2023, at approximately 8:25 p.m., a Montana Highway Patrol Trooper responded to an injury crash at mile marker 84 on I-90 in Missoula County. A Chevy Equinox had struck a concrete wall and overturned on the driver's side blocking the passing lane of the interstate. The driver was in the back of an ambulance.
The trooper observed that the driver braked hard on a downhill and jerked the steering wheel into the wall. The back end of the vehicle rode up on the wall and slid for about 150 yards. When it came off the wall, it traveled for about another 100 yards before turning on its side. The trooper returned to the ambulance to speak with the driver.
The driver was identified as 68-year-old Rodney Kerr. The trooper could smell the odor of an alcoholic beverage on Kerr and Kerr was slurring his words. Kerr said his car jerked into the wall. However, the vehicle was too damaged to determine if there was any mechanical failure.
Then Kerr was asked to perform SFSTs. The trooper could not complete the HGN test because Kerr could not follow the stimulus enough to score any clues. He was swaying towards and away from the trooper. For the walk and turn, Kerr said he had back troubles, but would try the test. He used his arms for balance, stepped off the line, and missed his heel to toe. He refused the one leg stand test saying he could not do it. 
Kerr was read the PAST advisory and he refused a PBT test. Another trooper observed an open bottle of Schnapps on the floorboard of Kerr's car. Kerr was placed under arrest. He was read implied consent and refused to provide a breath test. 
The trooper learned that Kerr had 6 prior DUI convictions and that his license was expired. He was taken to St. Patrick Hospital where he was asked if he would do a blood draw, which he consented to. 
Kerr was placed under arrest and was transported to the Missoula County Detention Facility. He is currently being charged with felony DUI.
The information in this article was obtained from sources that are publicly viewable. 
States with the most registered hunters
Stacker
analyzed data from the U.S. Fish and Wildlife Service to determine which states have the most registered hunters. Read on to see how your state ranks on Stacker's list.
Gallery Credit: Meagan Drillinger