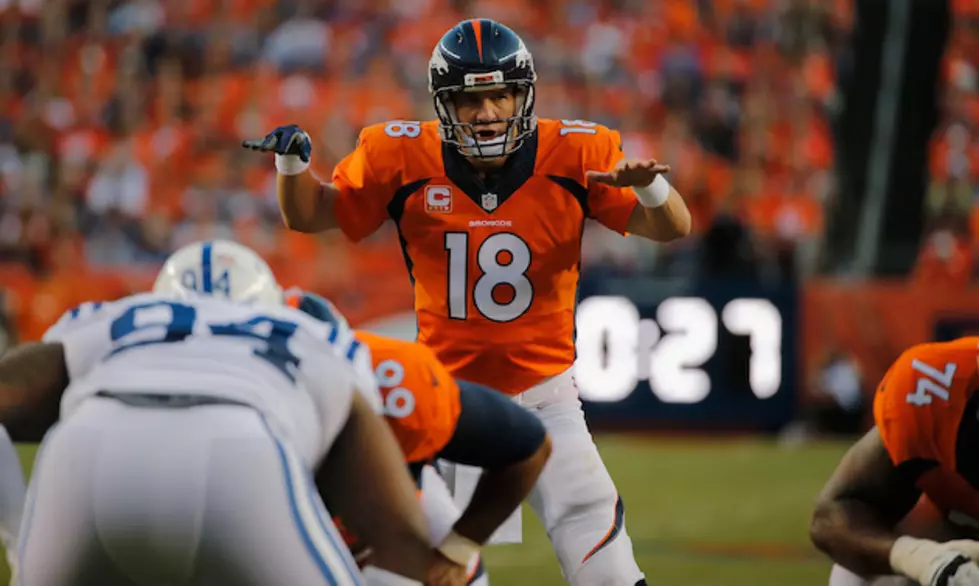 Is Anyone In Montana Rooting for the Carolina Panthers?
Getty Images
I can't think of anyone that I know who is rooting for the Panthers this weekend. Since we are much closer to Denver than we are to Carolina, I'm sure that has a lot to do with it. The big reason I am rooting for the Denver Broncos is for Peyton Manning. In my eyes one of the best ambassadors of the game of football. Ever since I can remember Peyton entering the league he has been a class act. He supported his team in whatever way possible and always put his team in an opportunity to win.
As most of us football fans know this will most likely be the last time we see Peyton putting on shoulder pads, as he has stated that this is his, "last ride". For me there is only one way for a football legend to leave the game, exactly how John Elway did it. Win the Super Bowl and ride off into the sunset. Or at least hang up the pads and become either a coach or a broadcaster!
On The Field