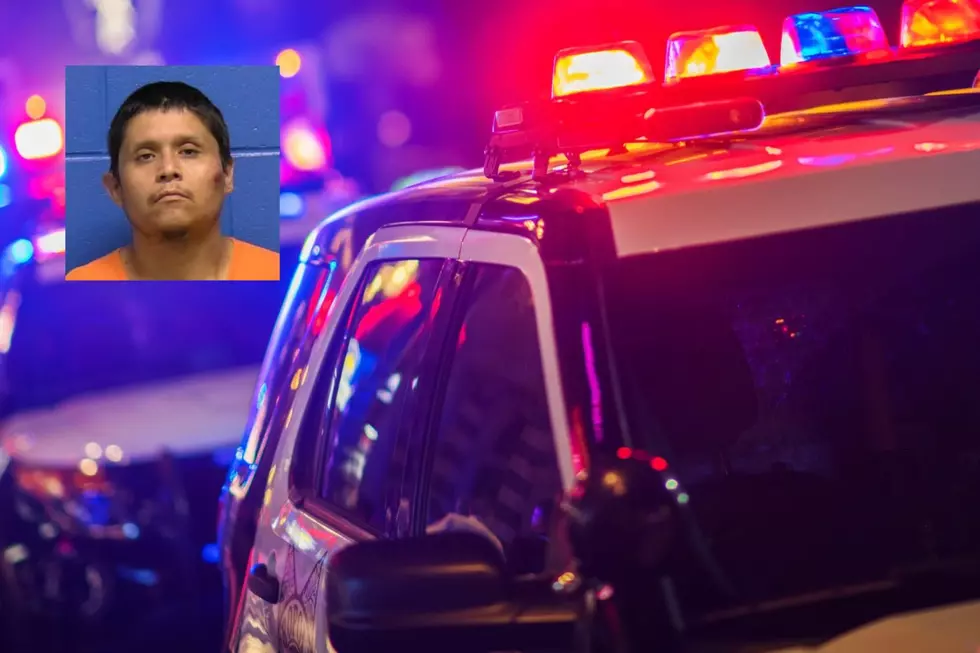 High-Speed Chase in Missoula Lasts Over 10 Minutes
File photo: welcomia, Getty Stock/Think Stock; Mug Shot: Missoula Jail
On June 17, 2022, a concerned citizen reported a slumped-over male in the driver seat of a non-moving vehicle near Southwest Higgins Avenue and Northview Drive. The male also had an "automatic rifle" on his lap. The same caller then reported the male had begun to drive away. Police Public Information Officer Lydia Arnold picks up the story.
"Joseph Hunter is in custody after a vehicle pursuit through Missoula, which ended when the suspect vehicle crashed with other vehicles at Third and Reserve Street," Arnold said. "Officers received a dispatch of a male, Hunter, slumped behind a wheel at an intersection with an AR-15 style weapon in his lap."
A Missoula Police Department officer found the matching car and Hunter at South Avenue West and Park Street. Hunter was again slumped over the wheel. The officer pulled behind Hunter's vehicle to initiate a traffic stop, but Hunter pulled away. The officer activated his lights and sirens, but Hunter only sped up.
"Officers located the vehicle," Arnold said. "When they initiated a traffic stop, Hunter failed to yield and continued at a high rate of speed through Missoula. Officers pursued Hunter. Hunter ignored multiple traffic lights and traffic signs, and went through numerous crosswalks in a populated area, endangering multiple people driving on the roads and pedestrians."
A vehicle pursuit of over ten minutes began and only ended after Hunter crashed into another vehicle. During the pursuit, Hunter went over 90 mph and caused multiple vehicle crashes. The pursuit also went near the congested area of Splash Montana.
During the pursuit, Hunter drove into the Scheels parking lot, which was closed off for Hoopfest. Within the parking lot, an officer observed a male pedestrian move quickly toward the roadway and grab a child away from being struck by the suspect vehicle.
Upon arrest, Hunter had thick slurred speech, bloodshot and watery eyes, and a dazed expression on his face.
An AR-15-style rifle was in plain view on Hunter's vehicle's passenger floorboard. Hunter labeled it a pellet gun. Search warrant results for Hunter's vehicle are still pending.
Hunter is currently being charged with felony criminal endangerment and eluding a peace officer.
The information in this article was obtained from sources that are publicly viewable. 
The 14 Best Places in Missoula to Take Visitors From Out of Town
We asked locals where they like to bring visitors when they take a trip out to Missoula - and here's what they came up with.
LOOKING BACK: Photos of Missoula and How It's Changed
Check out these photos of how Missoula has changed over the past decade.
Most Expensive Airbnb in Western Montana
Entire villa available on Airbnb
Near Superior, Montana