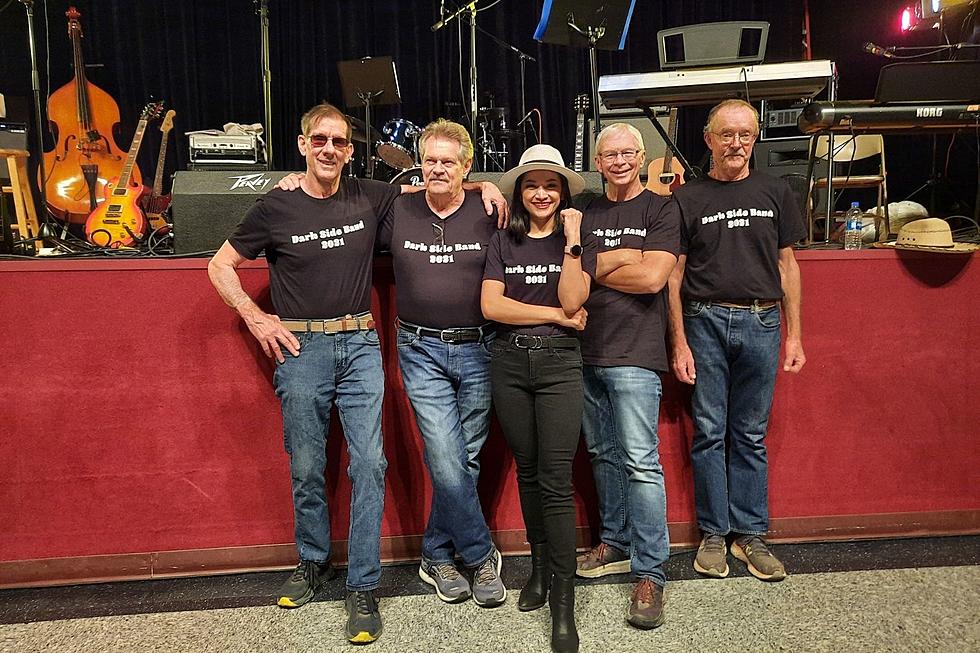 Hey, Let's Get the Band Back Together – The Dark Side Story
Credit: The Dark Side Band
Back in 1968, 1969 and 1970 in Helena, there was only one rock and roll band that won all three local 'Battle of the Bands' competitions, and that was the Dark Side.
Featuring Tom Hanson on bass and vocals, Michael Knight on lead guitar and vocals, Rick Pyfer on keyboards and Pete Wall on drums, the Dark Side went on to the Montana State Battle of the Bands competition in Bozeman and took third place.
The band broke up due to college and careers.
Fast forward 50 years to 2019, when Rick and Tom had a great idea to get the band back together for the 50th reunion of the Helena High School and Helena Central Class of 1969, but of course, COVID-19 put an end to that dream.
Two years later in 2021, the dream was revived as a special fundraiser for the Helena YMCA at the magnificent Helena Civic Center.
Tom and Mike began practicing together, putting guitars with vocals, Rick got started on the keyboards, and Peter (known in Missoula as 'Peter Christian' on KGVO Radio and as the Public Address announcer for Grizzly Football at Washington Grizzly Stadium) enlisted the invaluable help of Checkers Barker at Electronic Sound and Percussion. Checkers let Peter utilize their drum lesson suite so he could play real drums along with the music he played as a DJ for so many years.
The band assembled (where else) in a garage in Helena for four intense days of practice before the big event at the Civic Center on September 10th.
Joining the band on bass was local musician (and once a member of the Dark Side) Chuck Porte.
The band took the stage and played their hearts out for a small but appreciative crowd and raised several thousand dollars for the Helena YMCA.
Tom's wife Pui (also a vocalist with the band) put together some photos from the event.
Nathan, one of the most talented sound engineers in the northwest, put all the pieces together and made the band sound big-time.
The band has also planned another reunion….50 years from now.
It's only rock and roll, and we love it!
CHECK IT OUT: Here Are the 77 Most '70s Things About 1977
Pac-Man Facts: 40 Easily Digestible Bits of Arcade-Game History
From his arcade-game fame to his own TV show and appearances on all kinds of collectibles, a look back at Pac-Man.
LOOK: Things from the year you were born that don't exist anymore
The iconic (and at times silly) toys, technologies, and electronics have been usurped since their grand entrance, either by advances in technology or breakthroughs in common sense.
See how many things on this list
trigger childhood memories—and which ones were here and gone so fast you missed them entirely.