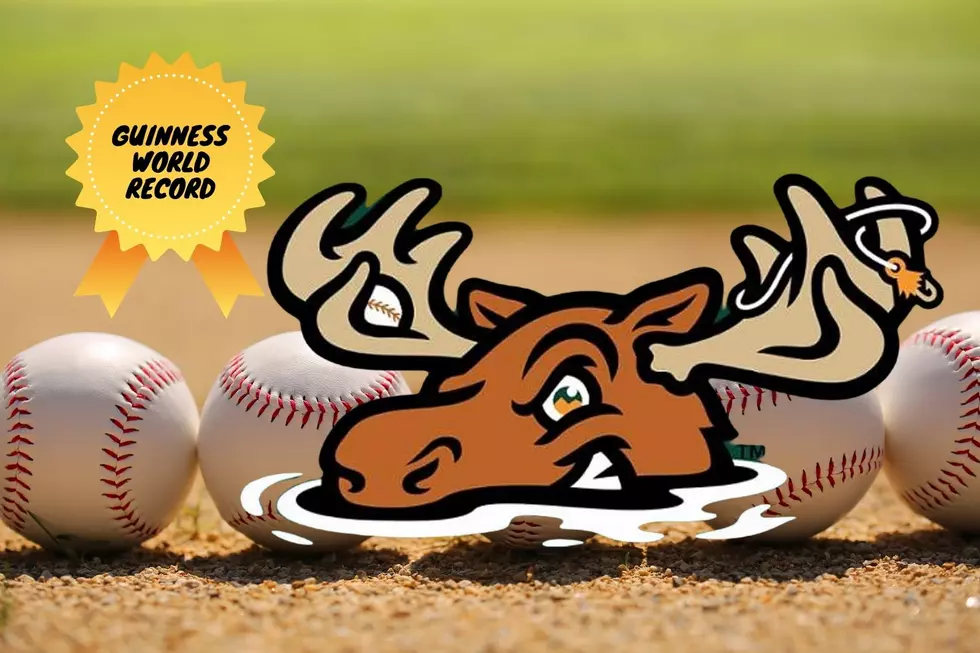 Help the Missoula PaddleHeads Set a World Record on Opening Day
Photo: Missoula PaddleHeads / Canva
How many times in your life have you had the chance to take part in setting a Guinness World Record? For most, I'm guessing the answer is zero. But whatever your answer is, you can add +1 to it. The Missoula PaddleHeads are looking for volunteers to help get Missoula recognized in the big book of records before the opening game of the season on Wednesday night (5/25.)
The first pitch before the real first pitch
After an amazing 2021 season, the PaddleHeads are ready to defend their title of Pioneer League champions. But before the team throws out the first official pitch of the season they'll attempt to make history before the game even begins. The ceremonial first pitch is a celebrated baseball tradition. A local person of interest, a person representing a charity, a celebrity, or some other person of note will usually do the honors of throwing out the first pitch before a game. Most first pitches are uneventful. But nothing is better than when a celebrity is terrible at throwing a baseball a short distance and everybody gets a good laugh! The latest to have a less than stellar performance was Steve Aoki earlier this month at a Boston Red Sox game.
The Missoula PaddleHeads are trying to go BIG and set the Guinness World Record for the largest first pitch!
The call is out for 200+ fans to take part in the record-breaking attempt before the game. All participants will be lined up across the diamond and throw the ball to one catcher. I'll be honest, I'm assuming one person at a time will throw but it would be even more of a spectacle if everybody just let it rip all at once!
How to take part in the Guinness World Record attempt
If you purchase tickets to the game, you can click "YES! I want to participate in the world's largest first pitch" when you checkout. If you already have tickets for the game, instructions will be given before the game on how to participate.
Just make sure you have your arm warmed up so that this doesn't happen to you!
And don't forget about the rest of the fun planned for the opening series of the year. The first couple of games will fall on a Woof Wednesday and a Thirsty Thursday. And the first fireworks night will happen on Friday (5/27.)
Words and Phrases That Prove Montanans Have an Accent
10 Businesses That Should Open a Location in Missoula
We asked, and you answered, and then we brainstormed a little bit too. Here are 10 businesses that we think should open a location in Missoula, Montana.
Get to Know Missoula A to Z
All about Missoula, Montana.