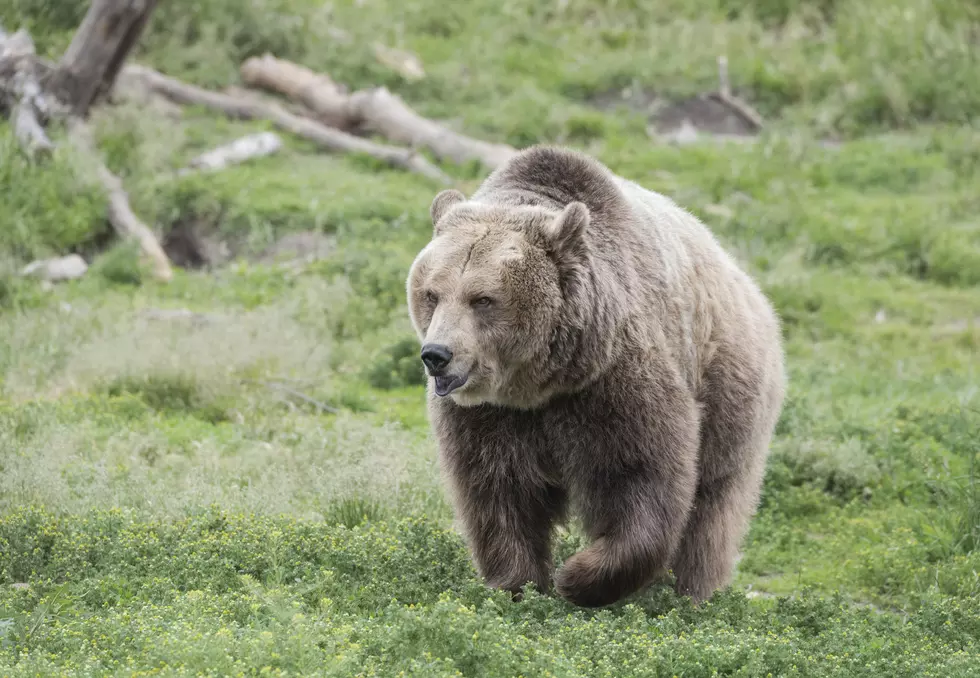 Grizzlies Recently Relocated From Swan and Flathead Lake Areas
Image courtesy of Getty Images
It's the dream of many Montanans to have lake shore property on Flathead Lake. I guess the same is true of grizzly bears.
Montana Fish, Wildlife & Parks captured three grizzly bears south of Ferndale MT, along the northwestern edge of Swan Lake and moved the bears to the North Fork of the Flathead drainage. FWP received reports of the bears eating grass in residential yards along the west shore of Swan Lake before moving to areas north of Woods Bay.
FWP received a report of the bears knocking over a barbecue grill along Flathead Lake and getting into unsecured garbage in Woods Bay. So the hunt was on and it took a few tries for FWP to be smarter than the average bear.
Culvert traps were set in a secure location on private property in an attempt to capture the bears. But, the bears had moved back east and were reported getting into hummingbird feeders and garbage at residences along Crane Mountain Road. The bears then moved south to Cedar Bay and West Swan Shore Lane where they were reported to be feeding in residential yards and getting into bird feeders and dog food. FWP set traps on private property near Cedar Bay and all three bears were eventually captured earlier this month.  The bears are each estimated to be 3 years old.
Fortunately, FWP decided to release the bears in remote sections of the North Fork. Two female bears were released together in the Whale Creek drainage. The male bear was released near the British Columbia border. All three bears were fitted with GPS radio collars to monitor their movements.
Hopefully they will not be repeat offenders and it won't be necessary to euthanize any of them.
Check out these 50 fascinating facts about dogs: