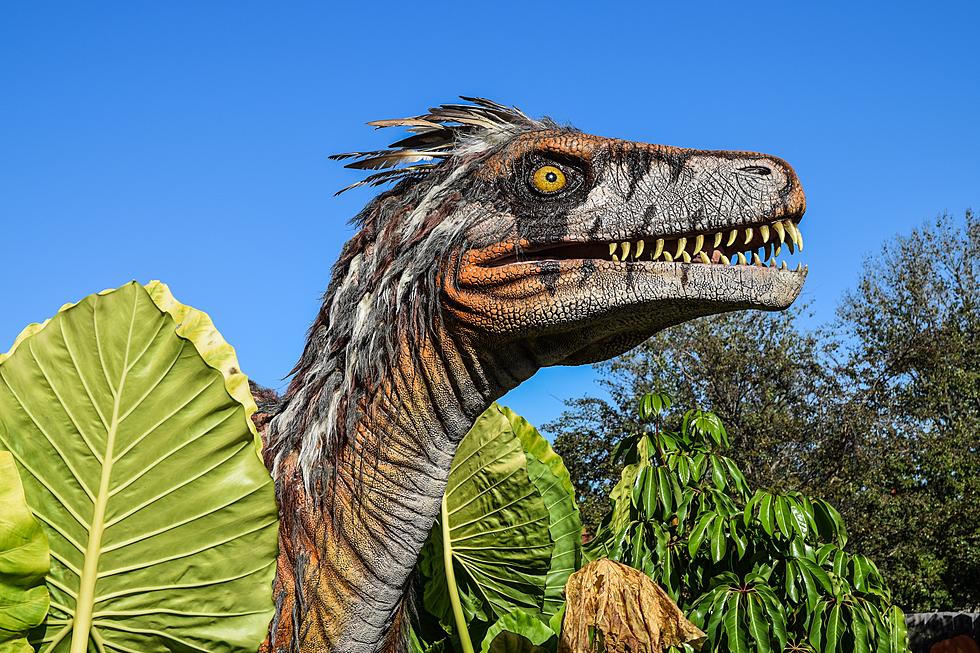 Get Up Close With Moving, Roaring, Massive Dinosaurs in Missoula!
Photo: Amy Baugess via Unsplash
Maybe you read the headline and thought I was trying to oversell it a bit. But those words aren't me just trying to build up the excitement. That description is straight off the website for Jurassic Empire and describes what you'll see when dinosaurs take over Southgate Mall in Missoula. When it comes to experiencing the awesomeness of a living dinosaur - this might be the next best thing. And we all saw Jurassic Park when the portly fellow from Seinfeld was slipping around in the rain and broke his glasses before a dinosaur ate him for lunch - so there's no reason to want to get close to the real thing anyway.
The most realistic giant dinosaurs
See the sights and sounds of massive dinosaurs, watch them come to life in front of your kids' eyes, and learn about how dinosaurs lived and became extinct. Jurassic Empire looks to be a fantastic adventure back in time for the whole family as you're seeing Velociraptors, Pterodactyls, and the mighty Tyrannosaurus rex.
You don't even have to get out of the car!
I took my daughter to something like this once and it was pretty cool. But that one was set up inside an arena while this version that's coming to Missoula looks pretty fun because it's a drive-thru event. Admission is done like the concert movies that have been playing at drive-in theaters since COVID hit - you pay per vehicle and don't need a ticket for each person.
And here's a bit of good news - there'll be plenty of available times to check it out. Jurassic Empire will run from September 24 - October 3 with multiple time slots per day.
Check out everything that'll make up the Jurassic Empire experience at Southgate Mall - and get your tickets - HERE!
LOOK: Oldest Disneyland Rides From 1955 to Today
Stacker
, set out to compile a definitive list of every Disneyland attraction you can enjoy today and ranked them by their age. Using real-time data from
Touring Plans
, Disney archives, and historical news releases and reviews, our list starts with exciting recent park additions and stretches back to the oldest opening-day classics. This list focuses on the original Disneyland Park, so you will not see any rides from its neighboring California Adventure located just across the promenade. Read on to discover the oldest Disneyland rides you can still ride today.
Popular Child Stars From Every Year
Below,
Stacker
sifted through movie databases, film histories, celebrity biographies and digital archives to compile this list of popular pint-sized actors from 1919 through 2021.
LOOK: Stunning animal photos from around the world
From grazing Tibetan antelope to migrating monarch butterflies, these 50 photos of wildlife around the world capture the staggering grace of the animal kingdom. The forthcoming gallery runs sequentially from air to land to water, and focuses on birds, land mammals, aquatic life, and insects as they work in pairs or groups, or sometimes all on their own.