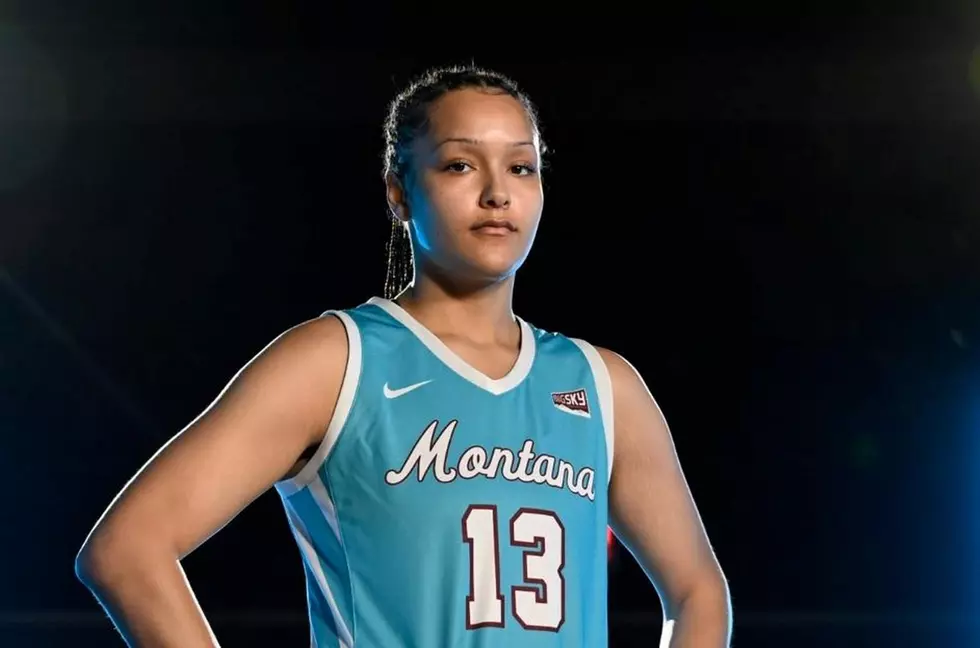 See a Free Showing of Lady Griz Documentary, Meet Former Players
Image courtesy of U of Montana Sports Information
They didn't just represent the Lady Griz. They proudly represented their people: Blackfeet. Chippewa-Cree. Salish-Kootenai.
Some of Montana's Native American athletes who made their mark on the women's basketball program at the University of Montana will be special guests as part of a celebration of the Nike-inspired N7 Games. And you are cordially invited to a free screening of The House That Rob Built, a documentary written and produced by former Lady Griz player Megan Harrington.The free event is this Friday, January 27, 7:00 p.m., in the Adams Center on the UM Campus. Doors open at 6:15.
The documentary chronicles the historic coaching career of Robin Selvig, including a segment on the influence Coach Selvig had on Native American women. The former coach is considered a pioneer for giving Native American athletes opportunities at the Division-I college basketball level, and is one of the only non-Natives to be inducted into the American Indian Athletic Hall of Fame in Lawrence, Kansas.
After the film Friday night, there will be a meet-and-greet on the court with Coach Selvig and his wife Janie, and returning Lady Griz players Malia Kipp (Blackfeet), Tamara Guardipee (Blackfeet), Simarron Schildt (Blackfeet), LeAnn Montes (Chippewa-Cree) and Corrie Villegas McDonald (Salish-Kootenai). The basketball court will be named in Rob's honor on February 11.
The next day, Saturday, is the first of the two Nike N7 games. The Lady Griz host Portland State at 2:00 p.m. Advance tickets for the game are available here, as well as the walk-up windows at the arena day of game.
The Nike N7 initiative, led by Fort Peck, Montana, native Sam McCracken, showcases Nike's "long-time commitment and mission to inspire and enable two million Native America and Aboriginal youth in North America to participate in sports and physical activity."
In addition to specialty turquoise uniforms (as seen above worn by current Lady Griz player Keeli Burton-Oliver), a color that represents friendship and fellowship in Native cultures, there is a specialty Griz logo designed by UM alumnus and Northern Cheyenne tribe member, Benji Headswift.
During the game, fans will be treated to various celebrations that honor Native American tribes and communities that encompass Montana, including national anthem and halftime performances by Native singers and dancers; the presentation of each tribal flag and the playing of the Native honor song. Also being displayed will be "Emma's Dress," a Native artifact that traces back nearly 120 years to a world champion basketball player from Fort Shaw.
The University of Montana sits on the traditional lands of many Indigenous peoples. UM  has one of the highest enrollment rates of Native American students in the United States, and is one of the leading universities to offer Native American Studies as a major.
21 Unique Courses at the University of Montana
Here are 21 unique courses that I bet you didn't know were offered at the University of Montana.
14 Destinations to Visit With Direct Flights From Missoula
Here's a list of places to visit (and things to do while you're there) with nonstop flights out of the Missoula Montana Airport.