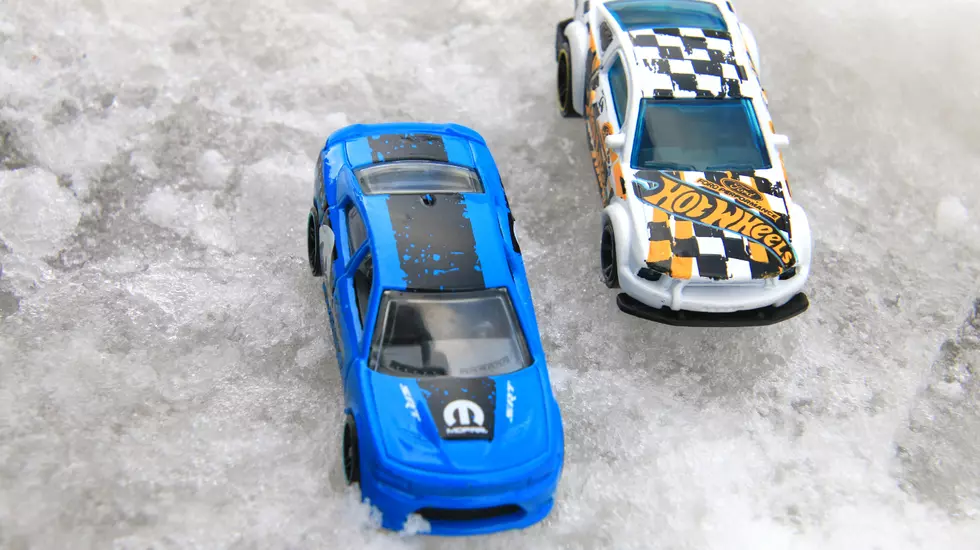 Forget Finland, Montanans Would Love NASCAR Ice Racing
Something like this, but bigger; Dennis Bragg photo
If Finland doesn't work, there's always Montana. 
That's what I'm hoping NASCAR realizes sooner or later, after more headlines this week that the idea of racing stock cars on Scandinavian ice is being postponed indefinitely. 
NBC Sports, and other outlets, were reporting Wednesday that NASCAR was shelving the idea of having a series of races putting the big "thunder cars" on ice. Not because anyone was scared, but because they could solve "supply chain issues." 
The NASCAR Whelen Euro Series Ice Race was first proposed last year after they tested to see how well a 400-horsepower stock car could be thrown around an ice track in France.
It worked so well, organizers had planned races in early March using three different courses, ranging from nearly 2 miles long, to a "short track" of just 1.2 miles. The races were planned in Rovaniemi, Finland, which is also known as Santa's hometown. 
The cars were to be equipped with studded tires (obviously), cold protection equipment, and special shocks and gearing to handle the track. 
But the series President and CEO says they had to shelve the idea because they couldn't get all the supplies to the teams in time. 
I guess there really are no studded tires in the South.
Because World Rally Championship drivers have had no problems with all that same equipment, racing in icy conditions for decades. They couldn't just "buy local?" 
Maybe it really came down to a shortage of heated seats. 
So here's my solution
Look, as much as we'd like to see it, Montana will NEVER host a summer NASCAR race (although there are times Highway 93 and I-90 look like that on a summer afternoon). But we do have studded tires, and plenty of ice, especially this year. And just drive through any Montana small town and there's a whole cast of shade tree mechanics who could fix you up. 
Take your pick for NASCAR ice tracks
How about an iced-over Flathead Lake (especially since the Flathead monster isn't using it anymore). If you want to avoid the crowds, there's always Canyon Ferry if you want a long oval, or Fort Peck Reservoir if you'd like more of a road course. Just give the ice fishermen advance notice. Unless you want their huts for a slalom course. Or to sell as front-row seats to those rich Californians. 
Want a little street racing mixed in? Great Falls can accommodate. Dirt track? Drifting on the winter gravel roads on the Front is a hoot. Want a long straightaway with expensive "pit stops" selling out-of-state favorites along the course? North 7th in Bozeman would work. Include a loop to Big Sky and you could dodge traffic AND get some of the trendy F1 crowd's attention. Heck, the Lolo S curves on a winter morning would be challenging for any of those NASCAR good ol' boys.
Give us a call. We even know a guy who could squeeze into a Santa costume if you'd comp him with some free tickets. 
Living in Missoula? What Your Shoe Choices Say by Looking at Them
It's been said that, "The Belt has to match the Shoes." So we want to know, do the shoes have to match the Town?