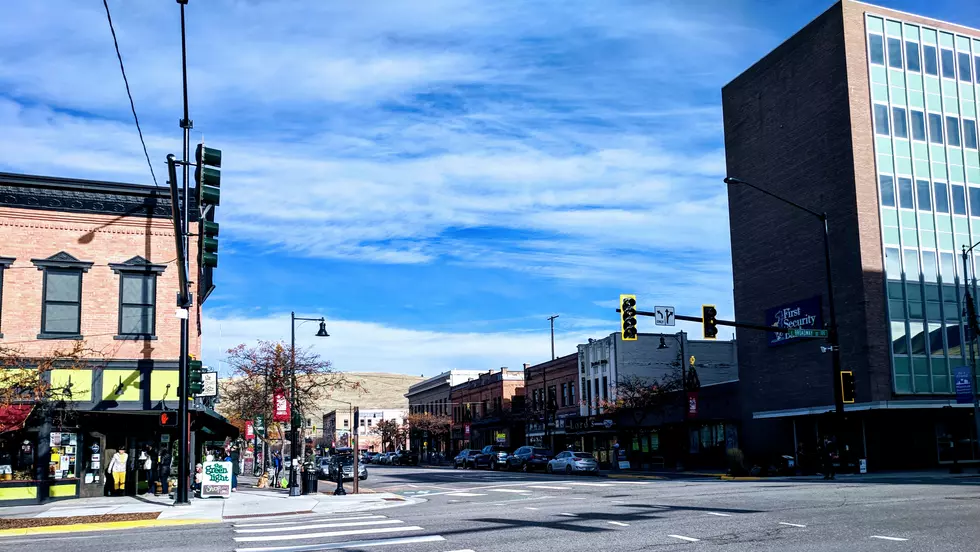 Downtown Missoula Pizza Place Burglarized
Pic by Angel
The Pie Hole at 525 North Higgins Avenue, near the XXXXs, was burglarized a couple of weeks ago, but the owners are only sharing the surveillance images now as they haven't been successful in identifying the people seen stealing money. And being the kind people they are, the Pie Hole folks actually feel bad for sharing the pictures, which they shouldn't.
A couple of weeks ago as the restaurant was closing, all of the cash was stolen out of the cash register. Things were wrapping up in the kitchen and the cashier went into the restroom before locking up for the night. That's when you see in the surveillance that three people entered the pizza place, and one of them in a grey hoodie opens the register and takes all of the money. If you can ID these people or have any info that may be helpful in the investigation you are asked to DM the Pie Hole, or contact them in any way you feel comfortable. The owners posted, "We've got big love for this community ❤️ it's important to us that we learn from this and hold all parties in the situation accountable."
The pandemic has been rough on everyone's finances, perhaps that was the reasoning behind the robbery, either way, we are glad to see that the Pie Hole is still open and will recover. And, if you're just now learning about the Pie Hole, it's a MUST try. Rad, very Missoula atmosphere, great tunes, SUPER great pizza, huge slices. Affordable, too. Can't think of anything we don't like about The Pie Hole, and they're open 'til 2 a.m. every night, so keep 'em in mind for your downtown post-bar adventures.
LOOK: Here are copycat recipes from 20 of the most popular fast food restaurants in America