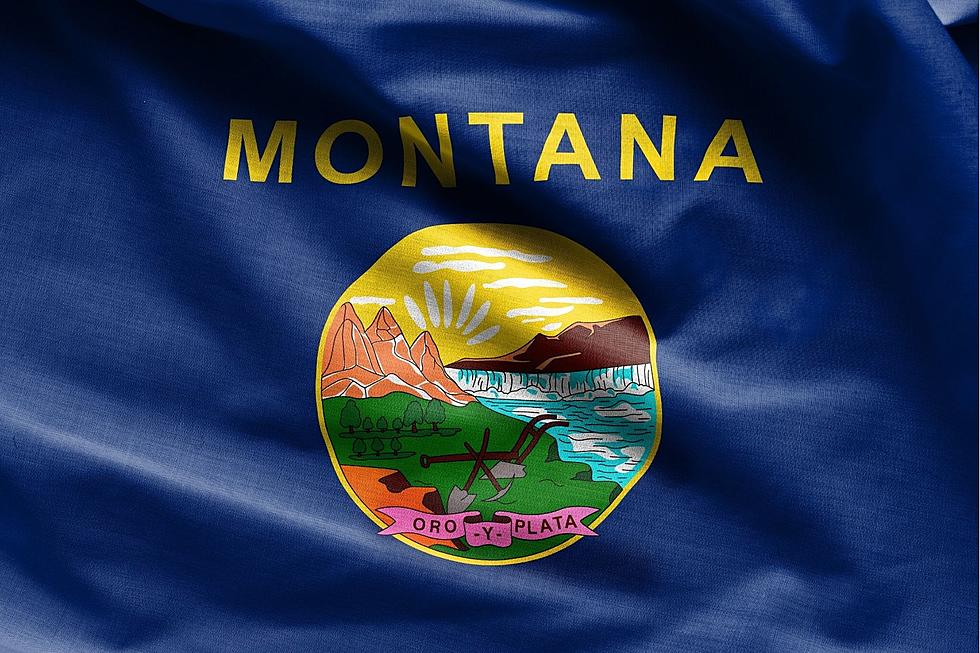 Do You Know the State Motto of Montana? How Many People Don't?
Photo: Getty Images
If somebody were to drop a pop quiz on you right now and ask if you know the state motto of Montana do you think you would be able to give the correct answer? If we're being totally honest here I would have failed that test. I've seen 'Oro y Plata' countless times on the Montana state flag and know that the translation is 'Gold and Silver.' But for all the times I've seen it on the flag I never realized that it was the state motto. I do feel a bit better about things when I look at a recent survey because I'm nowhere near the only person that wasn't aware of what the state motto is. Oh, and I can't hear the word motto without thinking of Timon & Pumbaa dropping their classic punchline in The Lion King.
What percent of Montanans knew the right answer?
A poll by SolitaireBliss.com, yes, you read that right, a website about the card game of solitaire, recently conducted a poll of over 5,500 Americans and asked if they knew their state's motto. The results are a bit crazy and show that 2 in 5 people don't know the correct answer when it comes to their home state. Although the national average was around 60% Montanans actually did pretty well with 73% knowing 'Gold and Silver' was the motto. Of the incorrect answers, 24% thought the motto was 'All That Glitters is Not Gold'.
Where do all the smarty pants live when it comes to mottos?
There must be some serious pride associated with living in New Hampshire. Either that or they plaster their motto everywhere and everyone is exposed to it. New Hampshire was tops on the list with 99% of people knowing the motto of 'Live Free or Die.' On the other end of things, North Carolina was the worst state with just 13% of people knowing the correct answer was 'To Be, Rather Than to Seem.'
Florida, you never disappoint us!
Have you actually looked at some of the state mottos? There are quite a few interesting ones when you take a minute and read them all. But my favorite would have to be Florida. The state motto for Florida is 'In God We Trust.' If that sounds a bit familiar it's because it's also the motto of the United States. Yep, Florida was so lazy that they chose a motto that was already being used by the country as a whole. Good ol' Florida, always good for a laugh!
Montana's Museum Of The Rockies Is For Everyone! Check It Out
Museum of the Rockies
is nestled right next to Bobcat Stadium in Bozeman. The Museum is part of the
American Alliance of Museums
, which means that the Museum of the Rockies is one of the 1,095 museums to hold this distinction. With over 33,000 museums nationwide, this is quite an accomplishment.
The Museum of the Rockies is also part of the
Montana Dinosaur Trail
. What is that? It is a trail that runs through the state of Montana and has 14 locations. Each location will get you just a little closer to the history and knowledge of Dinosaurs.
Museum of the Rockies has current and rotating exhibits. Currently, (December 2021) here are some of my favorites that are on display:
Siebel Dinosaur Complex
,
Welcome to Yellowstone Country
, which digs into the history of Montana,
Enduring Peoples Exhibit
, highlighting the American Indians of Montana, and the
Paugh Exhibit
, illuminating the stories that connect us with the Northern Colorado Rockies. You can see all the exhibits
here
to make planning your trip easier.
Museum of the Rockies is an independent 501 Non-Profit here in Bozeman. With that being said, they hold some of the most exquisite
benefits throughout the year.
This gives the museum the opportunity to continue to be a highlight for the city of Bozeman. Another way to continue the success of the Museum of the Rockies is to
become a member.
If you are considering donating to the Museum of the Rockies, you can check it out
here
and decide which program works best for you. Help Bozeman keep this amazing learning tool open and available to everyone. Enjoy your time at the
Museum of the Rockies
.
One Of A Kind 39 Million Dollar Montana Home Is For Sale. Check It Out
This home is at 295 Cobble Creek, Bozeman, MT. You can check out the listing on Zillow or Montanalifere.com. The property is listed by Mike Schlauch and Vivian Yoon, PureWest Christie's Bozeman.
7 Charming Montana Places to Explore on a Three-Day Weekend
Montana may be a big state that's far away from big cities, but with only three days you can find a lot of places worth exploring. Check out this list of charming locations you might not know about:
20 Montana Distilleries You Have to Visit
The Montana distillery scene is certainly taking off, and with the access to local ingredients, you can feel good about supporting these establishments all across the state. Here are 20 distilleries that are worth a visit.
Whimsical Homemade Mailboxes Only Found in Montana
Made from recycled parts and pieces, these unique mailboxes are anything but boring.
Celebrity Watch: Famous Folks That You Might Run Into in Montana
Living here in Montana, we certainly have our share of "Celebrity Sightings" with many of them having part-time residences in the state. One of the things I hear often is that celebrities love living/visiting here because, for the most part, Montanans tend to leave them alone.