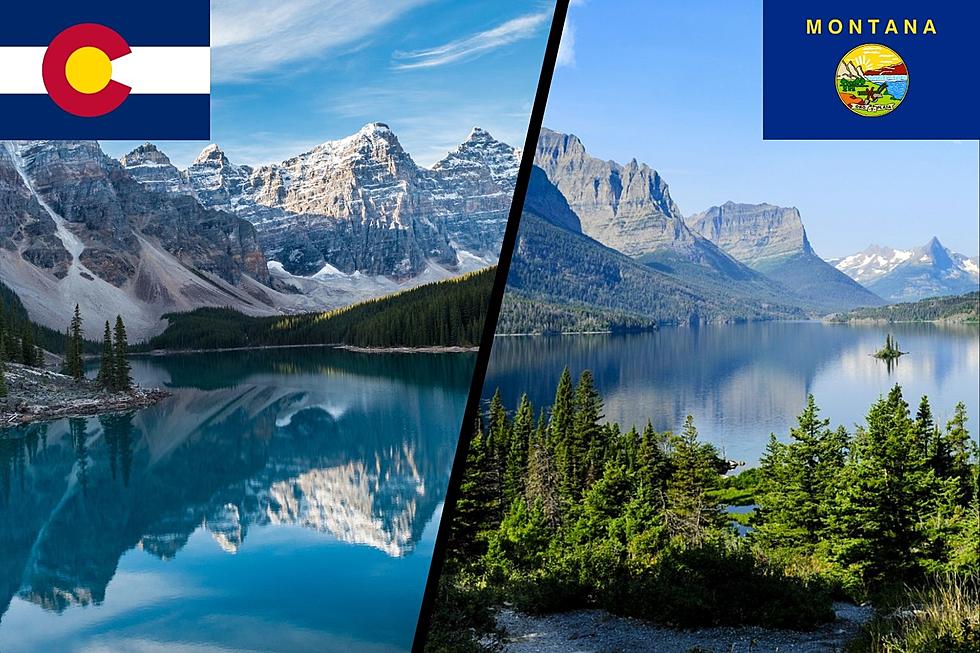 OPEN LETTER: A Reply to Montana's Open Letter Asking Colorado for Advice About Fame
Koonyongyut / DonFink
It's just good manners to reply to correspondence when a letter arrives. Receive a letter, send the reply the same day.
One of the best examples of this practice was Theodore Roosevelt who during his time as President wrote more than 150,000 letters in office. Almost all of the replies went out the same day they were received.
Montana's Open Letter to Colorado About Fame
One of our Townsquare Media sister stations up in 'Big Sky' country has questions. Montana has turned to the Centennial State for some guidance on how to deal with things like rich celebrities pushing for expensive properties and luxury ski resorts the way they did here in Colorado. They have asked the million-dollar question. How can they slow down this process or maybe stop it altogether?
To see their open letter, just tap the button below to read it in its entirety. We'll do our best to give them some advice below.
Colorado Says Don't Be So Anxious to Welcome Rich Celebrities
When some rich Hollywood types move into your state, they'll bring with them their plans for all things luxury. This will inevitably drive the prices of everything to go higher. Before you know it, everything is overpriced. Flip through any Colorado real estate site and just look at the listings in Aspen. Don't let this happen to you, Montana.
Montana Should Stop Showing Rich People How To Ruin Their State
Go ahead and select your favorite season of Yellowstone. 1,2,3 or 4. Each season features a villain with a ton of money who has big plans to destroy the wonders of Montana by building an airport or a ski resort or whatever. Most of their ideas are pretty great and would probably work if the Duttons didn't put a stop to it. Maybe tell the writers to dumb down their ideas before somebody actually builds an airport on top of Yellowstone National Park.
Don't Wish for Ski Resorts Like the Ones in Vail, Colorado
Learn a lesson from Vail, Colorado. The most beloved pastime of your life could become something you can't stand anymore. The skiing is amazing in Vail. The time you wait in line is kind of appalling. Consider how many times Vail has upped the price of admission or lift tickets. Recently, Vail Ski Resort sold 2.1 Million Epic Passes ahead of this year's ski season. This has caused a logistical nightmare around the resorts. All the money for the pass and you spend hours in line and waiting on the lift. What a rip-off.
Slow the Transformation in Montana By Being a State Full of Informed Voters
Sadly, so many people just check a box at the pole. Do you know if you are voting for someone who is trying to help your state or undermine it? This is something each person must decide for themselves, and each community must do together.
Good Luck, Montana. Colorado Is Rooting For Ya
Having been someone who has spent lots of time in Montana, I sure hope they figure out a way to keep crazies out of their capital the way they have taken over Denver. If you are lucky there will be a mountain range in between you and the nut jobs.
Learn even more lessons from Colorado below. See what happens to a town like Aspen when all the rich people move in. Just look at the prices of these houses below. You'll also be able to scroll down to see some of the crazy prices in Vail as well.
Best Wishes,
Colorado
22 of Colorado's Most Expensive Houses Can Be Found in Aspen
I know, it's hard to believe, but if you search real estate in Colorado you'll discover 14 of the 22 most expensive houses currently on the market can be found in Aspen. Imagine that. Here they are, in no particular order, for you to tour.
KEEP GOING: Live Like a King at These Vail Colorado Winter Vacation Rentals
These amazing vacation rentals are sure to make an incredible ski trip to Vail Mountain even more unforgettable.
Enjoy a Winter Weekend at These Vacation Rentals in Aspen, Colorado
Headed to Aspen to ski this winter? Check out some of the incredible vacation rentals you and your friends could enjoy after a day on the slopes.