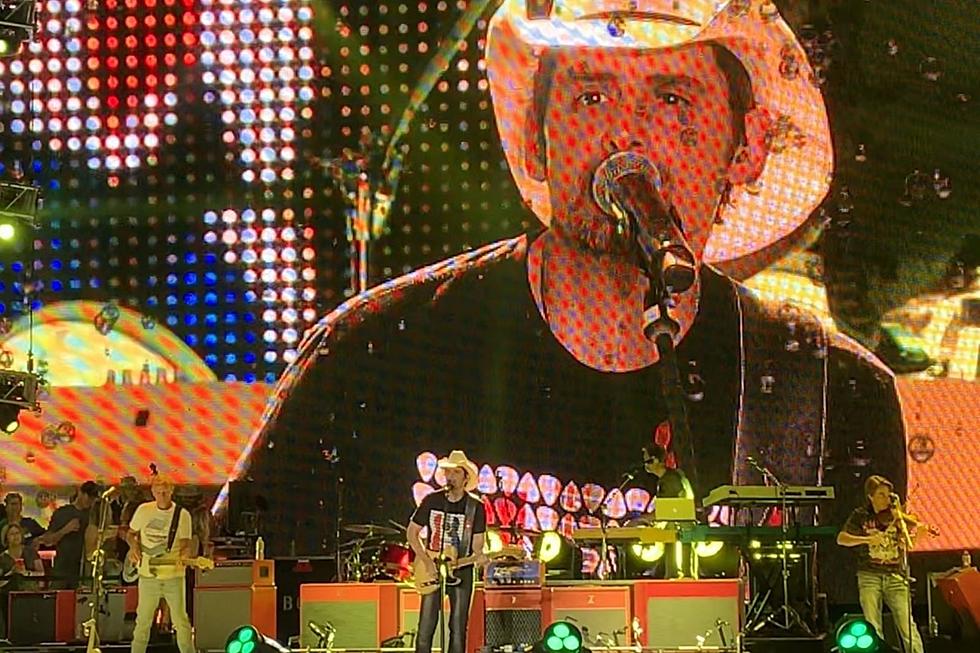 Brad Paisley Will Play at Northern Quest Casino This Summer
Photo: TSM
I hope Brad Paisley is enjoying a little downtime while he has it. It looks like things are about to get pretty busy for the country star as he's announced plans for a summer tour that will take him around the country as well as internationally. Brad better have his passport ready because it looks like he'll get to visit an assortment of different countries on the tour that runs from just before summer until the fall. Unfortunately, we don't have details of a Missoula show to share but there is one stop close enough for a road trip if you want to see Brad Paisley this summer.
Brad's run of shows is actually pretty impressive. He'll start in the states before stops in Scotland, Ireland, the Netherlands, Denmark, Norway, Sweden, and Germany. The tour will also conclude with a run of Brad's first-ever headlining shows in Australia. And actually, the last show in June before he heads out of the country for the first time on this tour will be at Northern Quest Resort & Casino in Airway Heights (Spokane), WA. Brad will play at the outdoor venue at Northern Quest on June 26th. If you've never been, it's a great place to see a show as it's a big enough area to hold a good-sized crowd but it's also small enough to still have that feeling of an intimate show.
If you've ever seen Brad Paisley live, maybe when he was in Missoula last in 2019, you know that he puts on a fantastic show and has an incredible catalog of hits to play.
If you want to see Brad Paisley at Northern Quest - tickets run $89 | $99 | $109 | $129. Tickets are on sale now and you can get them HERE.
10 Biggest Missoula Concerts of the 2000s
10 of the biggest, most exciting concerts to come to Missoula in the 2000s, in no particular order.
10 Incredibly Boring Towns To Avoid in Montana
Not every town or city in Montana is as glamorous as you might expect. So we compiled a list of the most boring towns you should avoid while vacationing or traveling around Montana.
7 Remarkably Beautiful Montana Vacation Destinations
Want to experience all of the beauty that Montana has to offer? Check out these must-see vacation destinations.