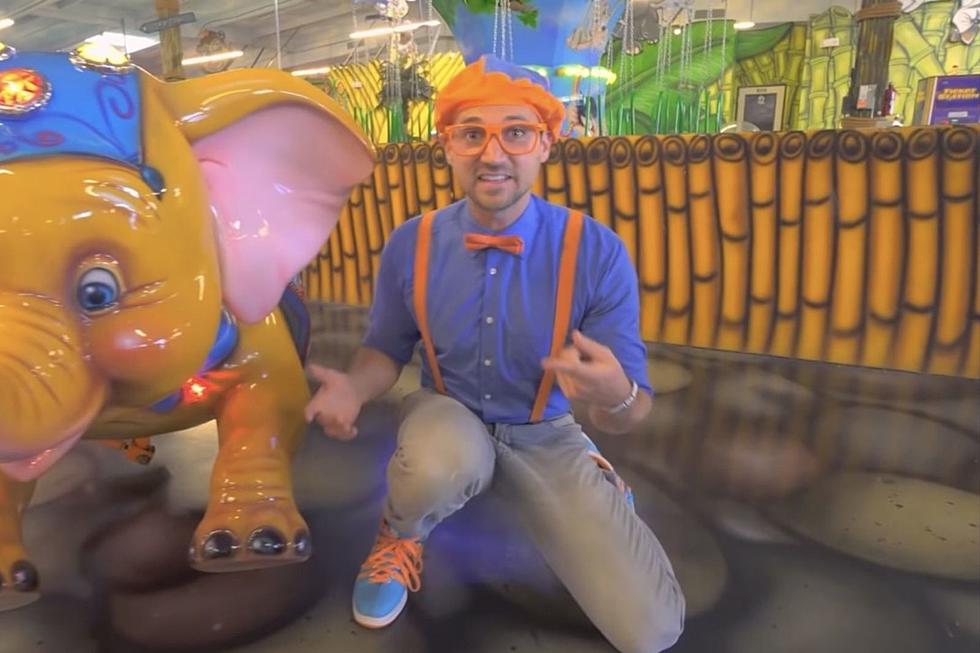 Popular Kid's Program Will Bring the Live Show to Missoula
Photo: Blippi - Educational Videos for Kids via YouTube
The story of my household would probably read something like the following. Once upon a time, there was a king that had his rule of the living room tv. He would watch whatever he wanted and would lounge on the couch watching football all weekend long. Then he had kids and the mighty king was reduced to watching nothing but The Wiggles, Peppa Pig, Mickey Mouse Clubhouse, and the numerous other children's programs that are available 24/7 on today's streaming devices. The end.
Have you entered the world of Blippi?
If that story hits close to home you might be familiar with Blippi. If not, he's the latest craze when it comes to young kids and educational videos. See him in action, in all of his suspenders, hat, and glasses glory, in the video below.
If your kids are fans, here's your chance to score some serious parent points when Blippi comes to town!
Blippi The Musical is set to tour the country and one of the stops will be in Missoula. The show will be at the Adams Center on April 13th. Kids can learn and sing along as Blippi leads them through adventures and fun.
Here's how the GrizTix website describes the show:
Blippi The Musical brings the energetic and loveable character Blippi off the screen and onto the stage with world-class production, audience engagement and amazing music. Children from the ages of 2 to 7 years old across the world have quickly taken a liking to Blippi's charismatic personality and innovative teaching lessons! In the Live show they will continue to learn about the world around them while singing and dancing along with this one of a kind show.
Ticket Information
Tickets for Blippi The Musical at the Adams Center go on sale February 4th. In addition to tickets, a VIP photo experience is also available for purchase.
Show details and ticket information can be found HERE.
Fun Indoor Activities Around Missoula to Entertain Your Kids
Looking for some entertainment while the winter weather keeps the kids inside? Here are a few indoor activities around Missoula that will help pass the time.
LOOK: Photos of Montana's Own 'Earthship'
A new Airbnb in Big Sky, Montana gives you the chance to have a totally off-grid experience.
13 Wicked Awesome Things You Can Buy at Montana's Worst Tourist Destination
Locals consider it one of the best local attractions, but tourists don't "get it" so they think the gift shop is weird. Check out the cool stuff you can buy at $50,000 Silver Dollar in Haugan, Montana.