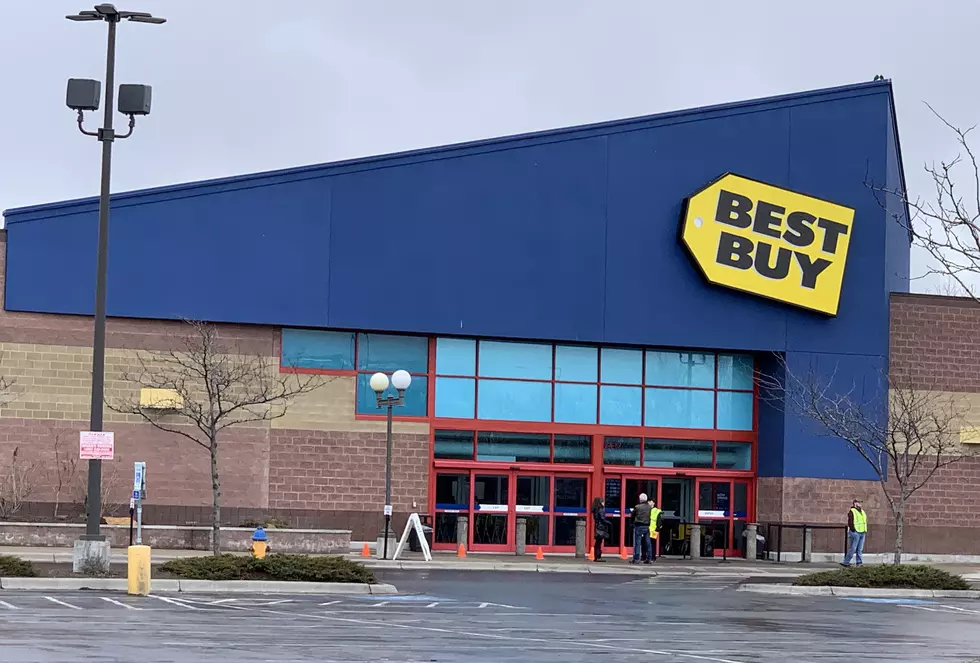 Best Buy is Open…….but Not Really "Open"
Photo: Ryan Nelson
Closures, postponements, cancellations.....it's getting tougher and tougher to find places in town that are business as usual.
Best Buy in Missoula is still open. Well, kind of. They're technically open and you can make purchases, you just can't go inside the store.
Store associates are positioned outside the doors in yellow vests. If you made an online purchase you can pull up curbside, provide your order details, and they'll go inside and retrieve your items. You can also purchase items in person, you just can't do the selecting of the merchandise yourself. Again, you stay in your vehicle while describing the item you're looking for, or showing an employee the item from your phone, they'll go inside and bring the items to you to purchase on the spot. They'll even load you up without you having to leave the vehicle.
I know the coronavirus pandemic is altering business as we know it. But hear me out....is anybody else thinking this idea should be stretched out and kept in place after life gets back to normal? You're telling me I don't even have to get out of my car to pickup or even place an order? I say it's about time all stores provided this new option. I'm just envisioning a world where I can run all my errands, hit multiple stops, and not even have to leave the car. That's my American dream!