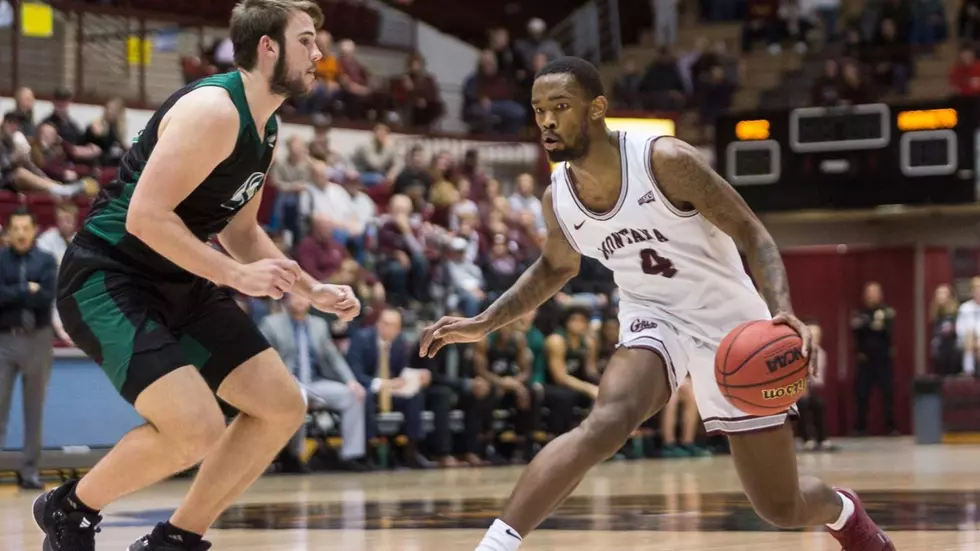 Back to School Offers for Griz Basketball Monday Night
Image courtesy of U of Montana Athletics
The holiday break is over at the University of Montana and time for the Griz to "school" Portland State.
The Big Sky Conference has a couple quirks in their scheduling system now, including some Monday night games. That's the case for your University of Montana Grizzlies, fresh off a dominant 90-63 win at Eastern Washington Thursday. The Griz host the Portland State Vikings this Monday, Jan 13, at 7:00 p.m.
There will be free food for UM students while it lasts, along with chances to win cash prizes during the game. And UM faculty, staff and families get free general admission tickets with valid Griz ID.
Celebrate making it through a Monday and come cheer on your Griz. Tickets available at the door.