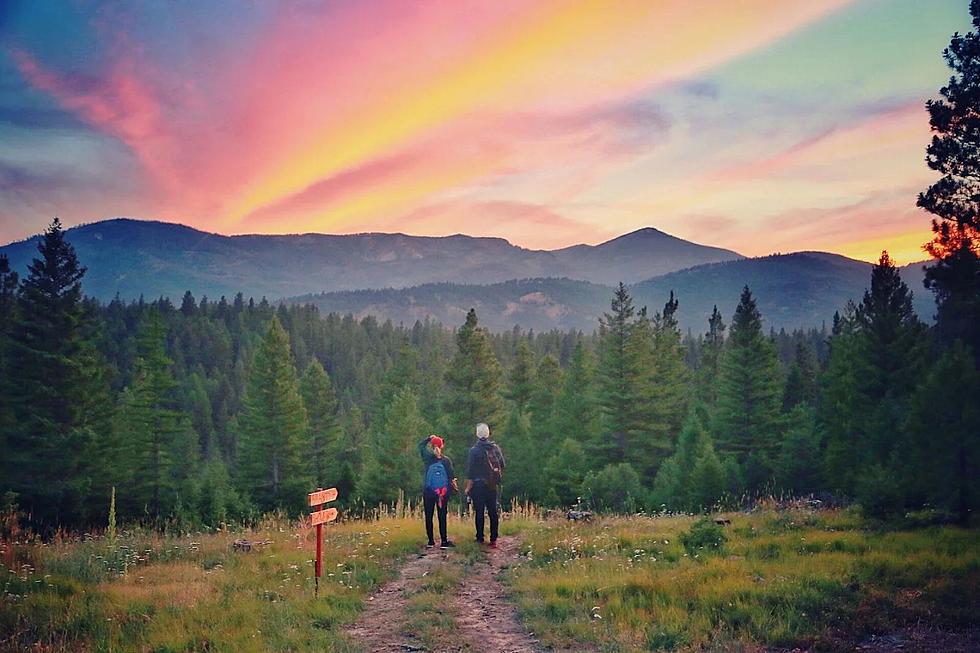 Airbnb in Bonner, MT Described as Straight Out of a Fairytale
Photo: Alla And Garrett via Airbnb
You have to love Airbnb and other services like it. They've taken the hassle out of traveling by offering up amazing places to stay and you can book your getaway from the palm of your hand. Gone are the days of settling for the nearest hotel or motel to try and accommodate your travel plans. Now you can find endless options to stay in style on your next adventure.
Looking to stay in a tiny Montana cottage?
I found myself going down a rabbit hole of websites and ended up looking at a Thrillist article about the "11 Cozy Airbnbs That Are Straight Out of Fairytales." As I looked over the collection of cottages one caught my eye as it's located right here in Montana. Check out the photos below of the tiny A-frame house that you can rent in Bonner! It sleeps two, has a fire pit, is dog friendly, has a 2-person hot tub, and puts you right in the middle of the forest!
Here's how Thrillist describes it
When it comes to pure coziness, nothing compares to an A-frame cabin. This tiny home has just the bare necessities (two twin beds, a hot plate, and a couple mugs), plus a few special bonuses—namely an outer wall that rises like a garage door to create the ultimate indoor/outdoor space. There is also a hot tub on the property that guests can soak in, a few swinging hammocks, and a gorgeous Montana setting filled with woodland creatures.
It looks like it would be a pretty awesome place to go off the grid for a few days. If you want to check out availability for $205 per night you can do it HERE.
Credit: Thrillist, Airbnb
Airbnb Offers a Stay at This Awesome Cottage in Bonner, Montana
As the listing says, "Reconnect to nature at this transforming, off-grid, PET-FRIENDLY forest oasis." It's a tiny home in the middle of the woods but just a short trip away from many activities and destinations.
The 14 Best Places in Missoula to Take Visitors From Out of Town
We asked locals where they like to bring visitors when they take a trip out to Missoula - and here's what they came up with.
WOW: Montana Artist Creates 'Squirrel Warriors'
Montana Artist Bob McEachern takes taxidermy to the next level with his series of squirrel sculptures, '
Squirrel Warriors
.'