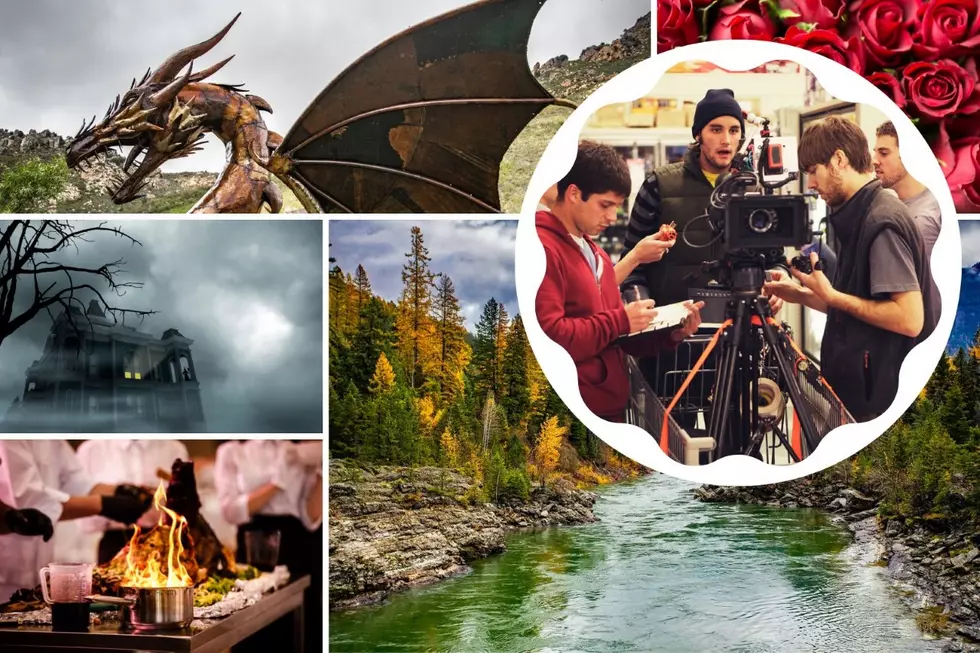 5 TV Shows That Should Start Filming in Montana
Credit: Canva
There was once a time when Hollywood was THE place to film, but now the world is our Hollywood. High taxes made production companies look elsewhere for film locations. New Mexico had "Breaking Bad," Utah had "High School Musical: The Musical: The Series" and now Montana has "Yellowstone," but we could have even more shows take place here. Montana is the most beautiful state in the country (don't @ me) so naturally, it's a great setting for pretty much any show, here are some examples.
The Bachelorette
Is there any place more romantic than Montana? In the arms of your lover, staring out at the big sky and the mountain's majesty— I'm practically swooning just writing this. And now picture over 30 hunks competing for your love, each trying to prove that they're the cowboy for you. I think I made my point.
House of the Dragon
Montana isn't just the most beautiful state, it's also the most epic state. Treacherous mountains, whitewater rapids, waterfalls and wildlife that could go toe-to-toe with any mythical creature. That's what makes Montana the perfect setting for the "Game of Thrones" spinoff, "House of the Dragon."
Ramsay's Kitchen Nightmares
This show ended in 2014 but they should bring it back, starting with an episode in Montana. Montanans are tough, not too scared to have Gordon Ramsay barking orders and stomping around the restaurant. Plus, we'd all get to eat at the restaurant Gordon fixes up, which is a total win.
American Horror Story
Montana is the home of many haunted places, and considering "American Horror Story" has been airing for over 10 years, Montana should've had its own season by now, but better late than never.
The Real Housewives of Bozeman 
It's only a matter of time before boujee Bozeman, AKA Boz Angeles gets their own "Real Housewives" series. No doubt Bozeman has enough drama in a single day to make an entire episode, it's just a matter of someone filming it.
8 Movies That Filmed in Montana
With Montana's beautiful and varied landscapes, it's no wonder some fantastic movies have been filmed here.
The 14 Best Places in Missoula to Take Visitors From Out of Town
We asked locals where they like to bring visitors when they take a trip out to Missoula - and here's what they came up with.