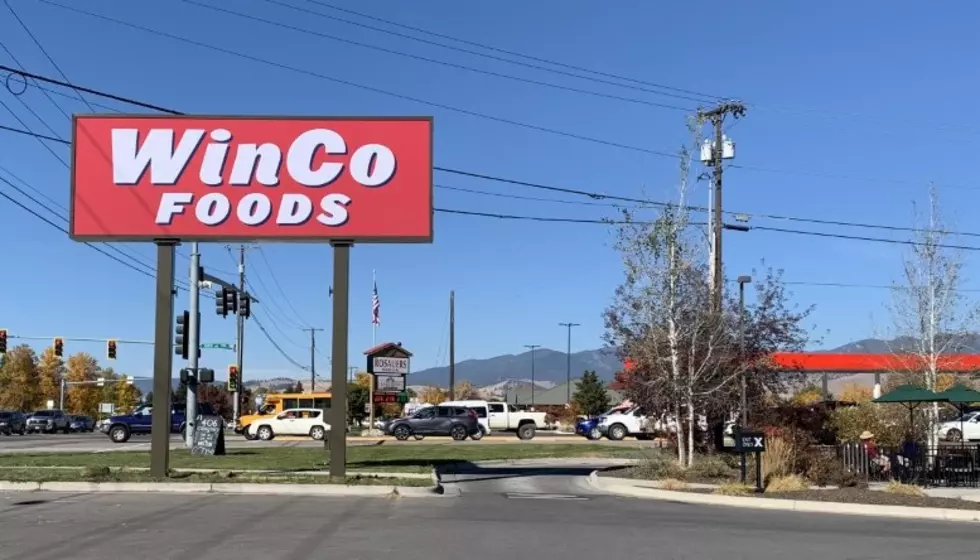 WinCo and Panera Bread are Making Some Serious Progress
Photo: TSM
It's been a year since Shopko closed the doors and WinCo announced their plans to take over the building on S. Reserve near Rosauers. It was back in April that a fence went up around the parking lot and crews started their secretive work on transforming the existing building into what will become Missoula's newest grocery option.
Every time I hit the Starbucks to grab my wife a coffee I was always squinting and trying to peek through whatever crack I could find in the gate. I could never really seem to get a glimpse of whatever progress was being made on the inside. I drove by at 5:40 AM every morning on the way to work and in the darkness I would see the headlights of machinery inside the building as they stripped materials and placed them in parking lot dumpsters.
Finally! We're starting to see some progress as a new WinCo sign has recently gone up on the corner of S. Reserve & South Ave. And within the last week the fence around the parking lot has been taken down - no more secrecy. It has the feeling of a neighbor that you thought was a bit standoffish until one day they open the blinds and wave at you with a big 'ol smile.
I don't know what the target date is for having WinCo open - and there's still plenty of work to do - but it's great to see how far the building has come since Shopko closed. I looked but don't see any positions that are looking to be filled yet on the WinCo website.
Another project we're pretty excited about is the new Panera Bread in the Target parking lot on N. Reserve. In July they fenced off the area and had just started some foundation work. They didn't even have any framework done by the end of July. But I drove by today and in the last two months they've really made progress.
We'll be snacking on Panera's bakery items, soups, sandwiches, and more before you know it! They continue to have job postings online for baker, retail associate, and restaurant manager.
KEEP READING: See the richest person in every state