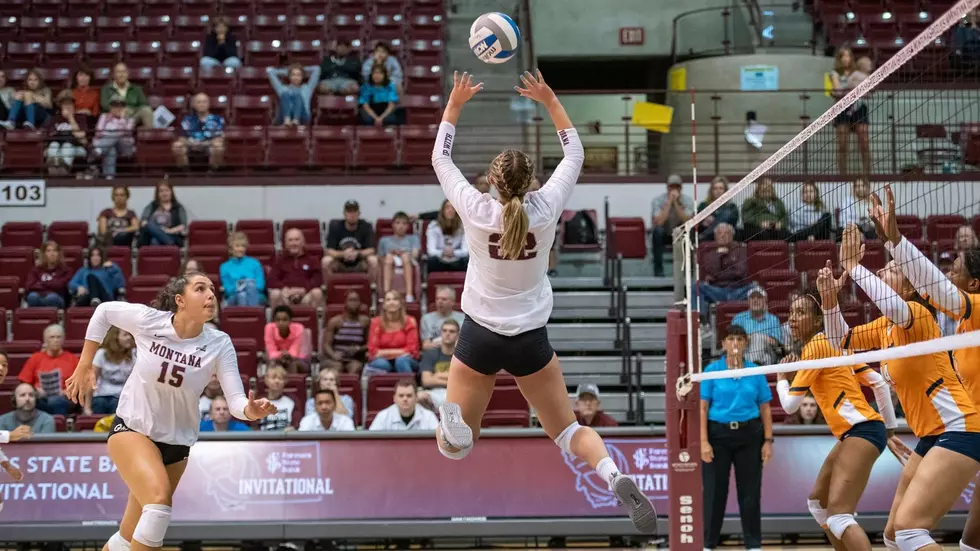 Two For One Tickets to Griz Cat Volleyball Tuesday
Image courtesy of U of Montana Athletics
The year-long athletic competition - the Brawl of the Wild - between the University of Montana and Montana State is ready to begin!
The Montana Grizzly volleyball team has had their struggles so far this year, and they need a big crowd to help them get their conference season off to a great start. And what a way to start conference play: hosting Montana State this Tuesday (September 24) at 7:00 p.m.
The Griz want to "maroon-out" the Bobcats, so get loud in your Griz maroon. And the first 250 UM students will get free maroon t-shirts and free pizza while it lasts.
Tickets to the general public are only $7, but for the Brawl of the Wild, buy one, get one free. Tickets available at the door. And starting this season, all UM volleyball matches will be played in Dahlberg Arena of the Adams Center instead of the West Auxiliary Gym.
Good luck gals...spike those Cats.