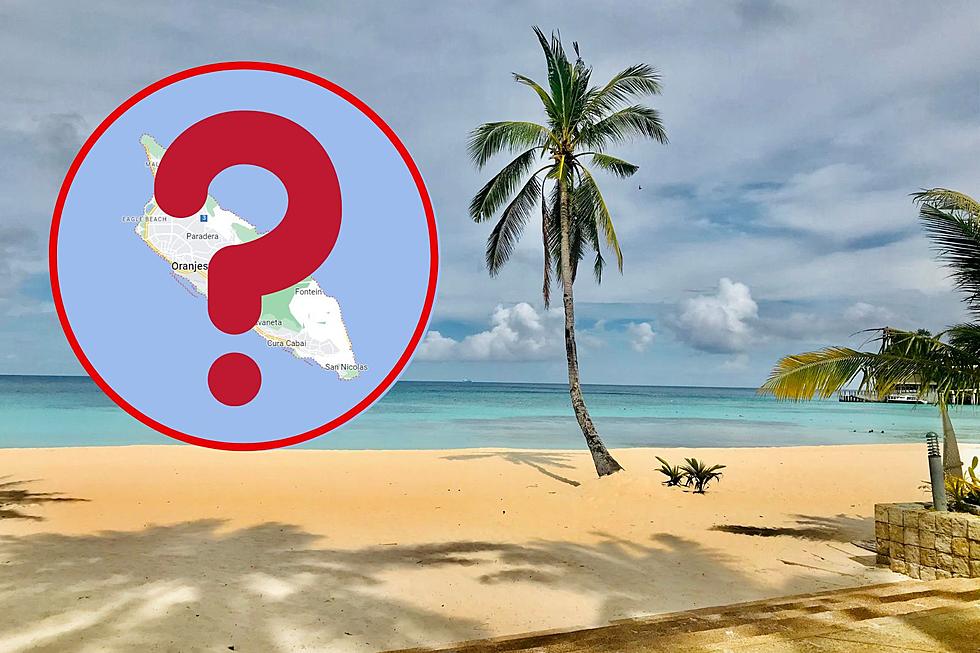 Tiny Tropical Island is Montana's Most-Searched Honeymoon Spot
Canva/Google Maps
Planning a wedding is usually pretty stressful.
Ask anyone who's ever gotten married and they'll probably have at least a handful of stressful moments they'll share with you regarding the planning process. Maybe a caterer flaked out on short notice. Perhaps your venue was difficult to work with. Heck, even narrowing down a guest list can cause tension between you and your soon-to-be spouse.
On the other hand, planning your honeymoon is usually a lot more enjoyable. Spending hours online, searching for a once-in-a-lifetime honeymoon vacation is pretty fun. Will you head to Italy? Take a cruise? Go on the ultimate camping adventure? Stroll the Oregon coast? Chill on a beach? There are so many choices.
Here's where Montana's newlyweds want to go.
According to a report from Honeymoon Always, Google Trends revealed that Aruba is currently the most-searched honeymoon destination for Montanans. Aruba is also the top spot for couples in Oregon. Eight states chose Bali, making it the top honeymoon destination search in the United States. About the findings, Dan Bagby of Honeymoon Always said,
We always have a pulse on what destinations are the most popular for honeymoons, but studies like this are always fascinating to see where people are actually interested in visiting. While a relatively small percentage of people actually make it to Bali, it's clearly a popular dream destination where hopes may be tempered once the cost and flight times are understood.
Speaking of flight times... where exactly is Aruba?
"Aruba, Jamaica, Oooh, I wanna' take ya...."
I knew Aruba was somewhere warm, but without Google, I would've had to make a rough guess about where the tiny island is located. It's just 18 miles off the northern coast of Venezuela. Aruba's population is about the same as Billings and the entire island is just a fraction of the size of the smallest county in Montana. Aruba is just 20 miles long and 6 miles wide, according to Britannica.
Is the long flight worth it?
We've never been to Aruba, but I'm sure a flight from Montana involves a very long day of travel. There's probably a stop in Denver, then Dallas or Miami, then another hop or two to the Kingdom of the Netherlands island. If you've been to Aruba, we'd love to hear about your experience. If you didn't go to Aruba for your honeymoon, where did you go? Drop an email to Morning@BillingsMix.com.
Ways To Make Your Home Look Occupied When You're On Vacation